Personalized leather bags are the epitome of elegance and luxury. If you are looking for an extremely refined option to express your singular personality, Pineider bags are excellent for you. Pineider offers you a wide range of fine leather handbags, made with masterful craftsmanship and customizable to your most demanding desires. Whether you want to engrave your name or initials, Pineider has the ideal solution to meet your needs. 
Jump to:
Leather bags personalised with name or initials
Pineider bags represent authentic symbols of style and sophistication. Every tiny detail is carefully attended to, ensuring superior quality and unmatched durability over time. These bags embody Italian elegance in the most genuine and authentic way, attracting the admiration of those in search of excellence.
If you are fascinated by the idea of owning a Pineider customised leather bag, you can easily make your dream come true. Just get in touch with the Pineider team at eshop@pineider.com, and you will be paved the way to the creation of an exclusive bag that will embody your taste and personality. Every last detail will be shaped according to your needs and preferences, from the engraving details to the choice of initials or name you wish to engrave.
Personalised Shoppers
Among Pineider's wide range of bags, personalised shoppers stand out for their functionality and timeless style. Our unique personalised shoppers not only prove to be practical for your daily shopping, but also add an unparalleled touch of class to your look.
One of the available options is the Shopper Collection. Made from fine tumbled leather, this bag combines modern design with unparalleled functionality. Its generous capacity allows you to elegantly carry everything you need during busy days. Personalise it with your name or initials to give it an authentic uniqueness.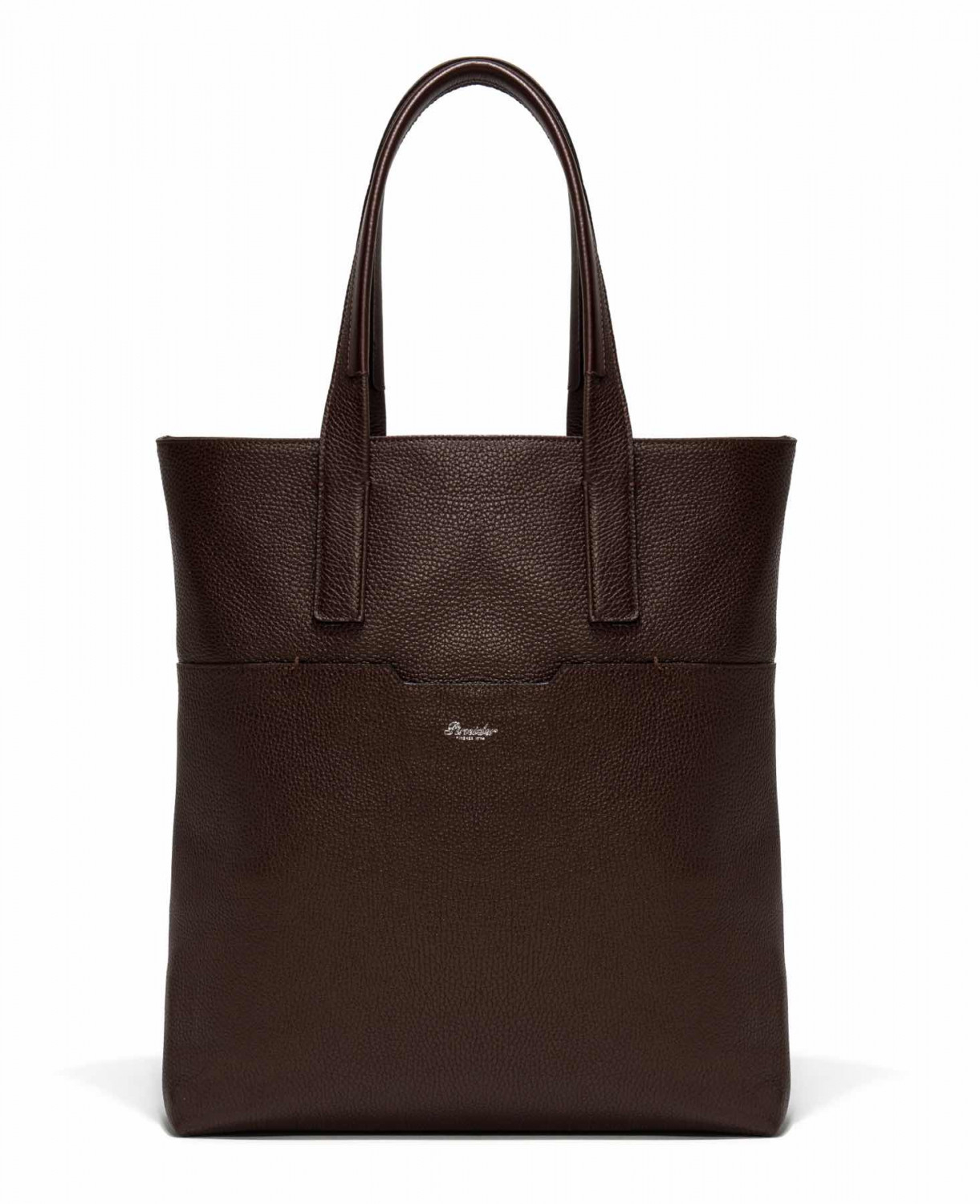 Another choice of undoubted excellence is the Metro Smooth Shopper Collection. This bag rises as an ode to classic elegance with its minimalist yet sophisticated design. The high-quality smooth leather and spacious interior make it the ideal accessory for your daily activities. Choose to personalise it to turn this shopper into an authentic icon of personalised style.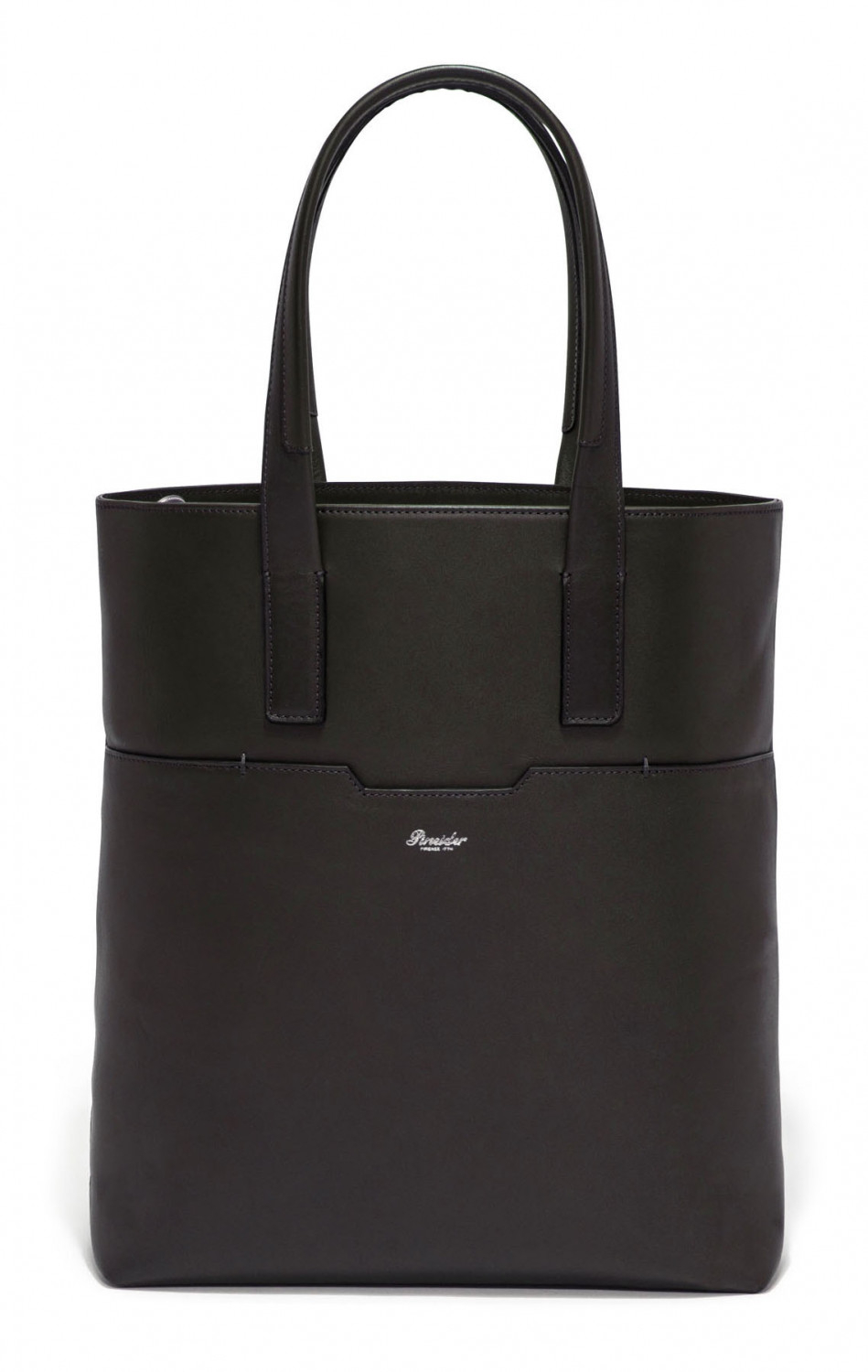 If, on the other hand, you want a more dynamic look, the Shopper Metro Nylon Collection  is the ideal choice. Made from a fine blend of smooth leather and the highest quality nylon, this bag is synonymous with strength and lightness. Its refined design and details make it a sophisticated option for the modern woman. Add a personal touch to your style by having it masterfully customized by the experts at Pineider.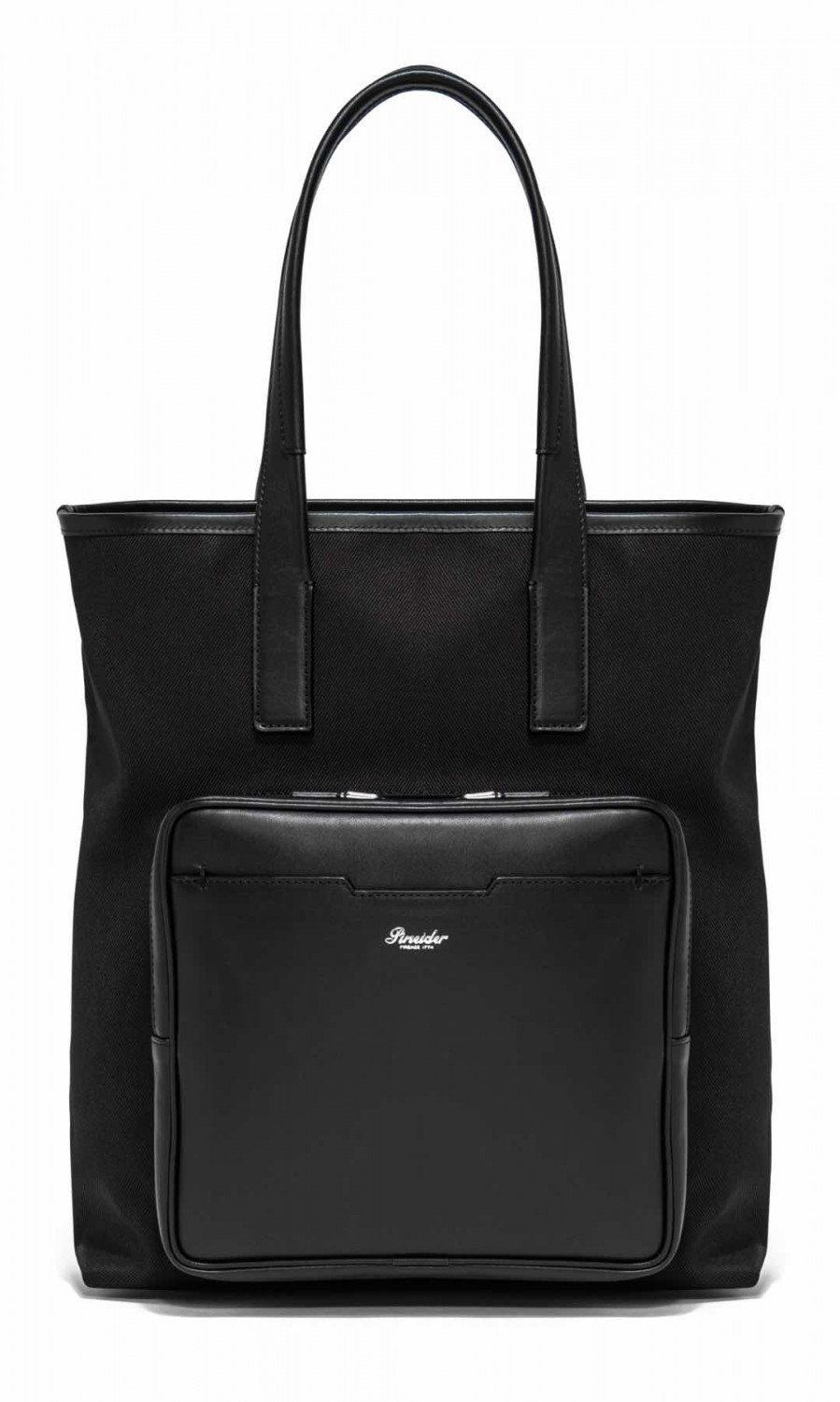 Personalised work bags
Choosing a Pineider custom bag for your work needs allows access to a world of unparalleled elegance and functionality. In addition, Pineider work bags can be uniquely customised, making them authentic works of art to carry with you.
Among the wide selection of models available, you will find the Embossed Empress Collection Slim Briefcase, the perfect companion for your days at the office. Made of fine Italian leather, this compact briefcase offers superior style and functionality. The design, crafted with close attention to detail, is embellished with a sleek handle and a prestige weave. The interior lining, made of microfiber, creates a refined contrast, while the zipper closure near the Pineider logo, giving it a touch of exclusivity. This product is entirely made in Italy, ensuring the highest quality craftsmanship, and features a practical and functional external pocket.
If you are looking for a versatile bag that can adapt to different situations, then the Convertible Bag Backpack Collection is the perfect choice for you. Inspired by an iconic Pineider computer case from the 1990s, this bag combines beauty and functionality in a timeless design. It can be used as a handbag, shoulder bag or backpack, allowing you to express your style on any occasion. Its bold Blue Lux hue adds an extra touch of class, making it a sophisticated and trendy choice.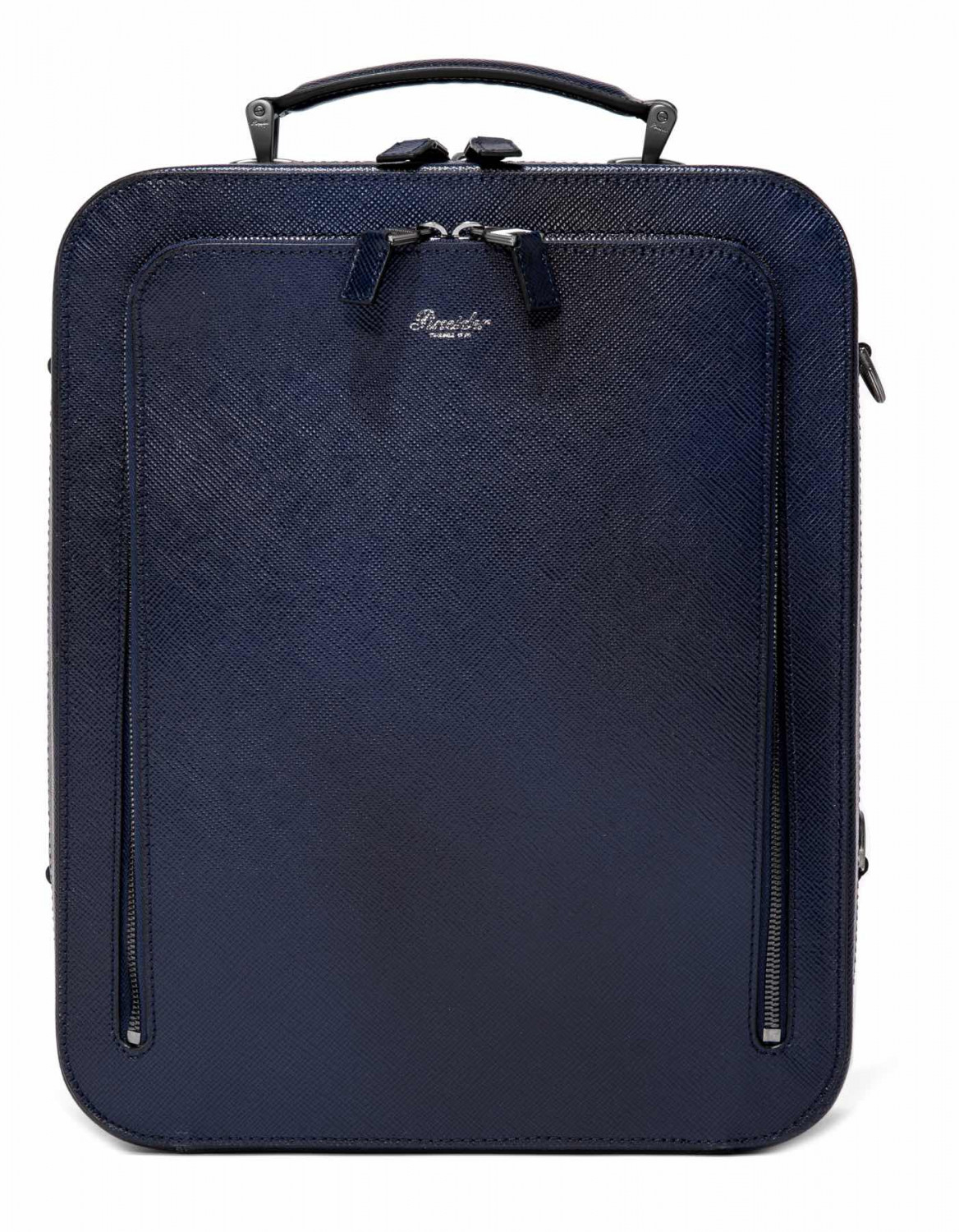 If, on the other hand, you prefer a more classic style, the Doctor Briefcase Bag Collection is the ideal accessory for you. Made of high-quality tumbled calfskin, this flap briefcase offers a single compartment to keep your documents in perfect order. The removable and adjustable polyester shoulder strap provides comfort, while the personalised Pineider logo closure and satin-finished ruthenium metals add a touch of exclusive luxury. This bag is a classy option for sophisticated professionals.
Personalised travel bags
Sporting a Pineider personalised travel bag is the secret for those who wish to stand out in style and sophistication. Imagine having in your hands a treasure trove of true Italian art, carefully packaged and embellished with unique details.
One of the gems that are part of this precious collection is the Duffle Travel Bag Collection. Made of the highest quality grained leather, this bag features a refined main compartment with a zippered opening, allowing you to better organise your personal belongings. In addition, the bag transforms into a sophisticated accessory to be carried by hand, shoulder or cross-body, giving you the ability to adapt with agility and practicality to any situation. The interior, impeccably lined in 100 percent cotton salt-and-pepper, houses a zippered pocket, a ticket pocket, and two flat pockets for valuables. The elegant Pineider logo, a symbol of excellence, embellishes this Made in Italy creation, a testament to unparalleled craftsmanship.
The Weekend Bag is another marvel that stands out for its trapezoidal design and irresistible allure. Made of Mini Franzi calfskin, it is a true object of desire. Featuring an adjustable polyester shoulder strap, this bag boasts a double zipper that flows fluidly. The front wall, evoking the beauty and elegance of a letter envelope, catches the eye with its distinctive pattern. The interior, lined with luxurious 100 percent cotton, provides a cosy and functional environment to better organise your belongings.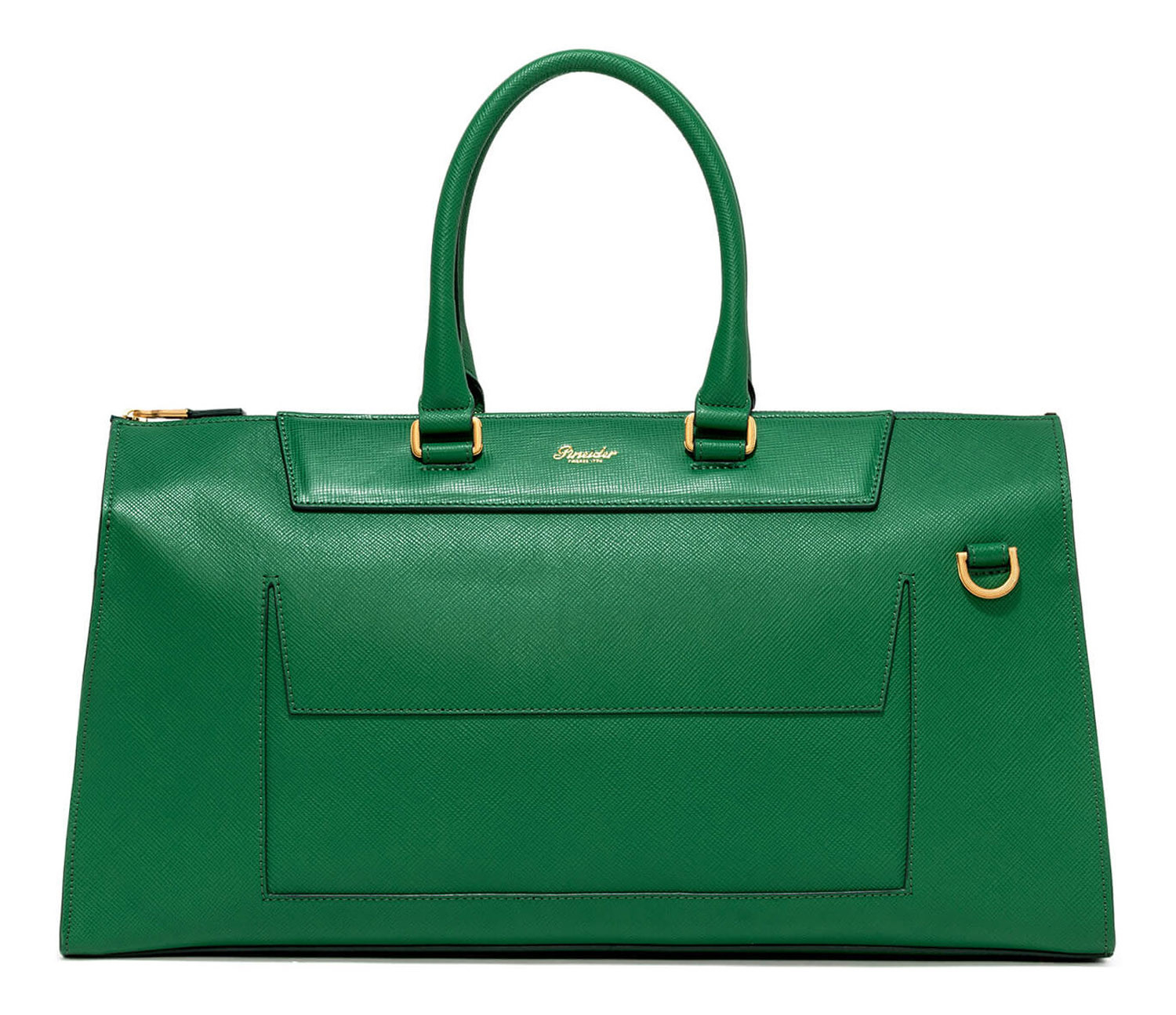 We cannot fail to mention the Trolley Bag Collection, an unparalleled creation that embodies elegance and practicality. Made of genuine Italian Mini Franzi leather, this trolley is the epitome of luxury on the go. Its interior, designed with attention to detail, includes a business card holder, a large pocket and a practical zippered inner pouch to keep your most precious items safe. Every trip will become a unique experience thanks to this beauty-filled creation.
Conclusion
In conclusion, Pineider personalised leather bags represent an investment in your individuality. By choosing one of these precious creations, you will have the opportunity to express your uniqueness in a sophisticated way, and immerse yourself in the art and beauty of personalization.