In Western culture, the jewelry box has been an object of great importance since ancient times. Since then, it has been used to safely and securely store jewelry and other valuables, becoming a symbol of elegance and style. Over the years, its function has been reinterpreted, and today it can also be used as a piece of furniture, helping to create a sophisticated and refined atmosphere. 
Pineider offers a wide range of high quality and elegantly designed jewelry boxes and holders. Each product is carefully crafted using only the finest materials to ensure maximum durability and strength. 
Jump to:
Elegant leather jewelry boxes by Pineider
Pineider brings you a wide selection of elegant jewelry boxes, each with a personal and distinctive touch. The elegance and sophistication of these leather jewelry boxes are the result of a meticulous approach to design to ensure exceptional performance. 
Below, we present a selection of the best jewelry boxes to choose from:
Mini Passion Box
If you are looking for a jewelry box that has an exclusive design, the Mini Passion Box is the ideal choice. This product is made entirely of fine genuine Italian leather and features a smooth, soft-touch finish that makes this jewelry box not only stylish but also safe, protecting your jewelry from damage. Inside, three removable trays allow you to easily organize your valuables.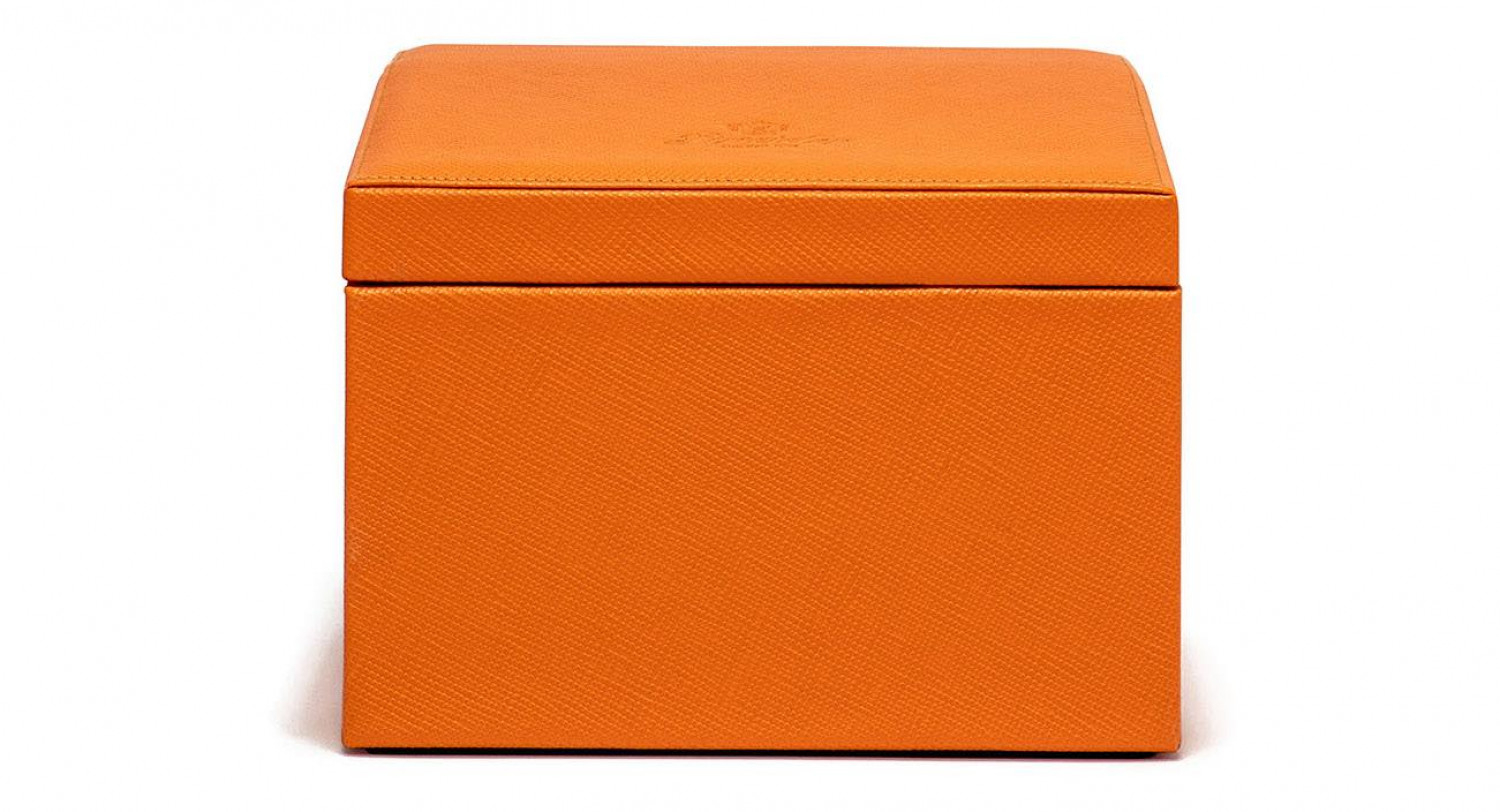 Available colors:
Orange

Billiard Green

Vegetable Leather

Tyrrhenian Blue

Yellow

Mocca
Passion Box Jewelry Case
If, on the other hand, you prefer a larger and more capacious jewelry box, the sumptuous black Passion Box Jewel Case is just the thing for you. With expert craftsmanship and using only the finest smooth calfskin leather, this luxury jewelry box was created with the intention of carefully preserving your precious jewelry. Inside this casket of great elegance and refinement, a series of expertly designed compartments of different sizes will allow you to organize your treasures in a functional and orderly manner, ensuring maximum protection and security.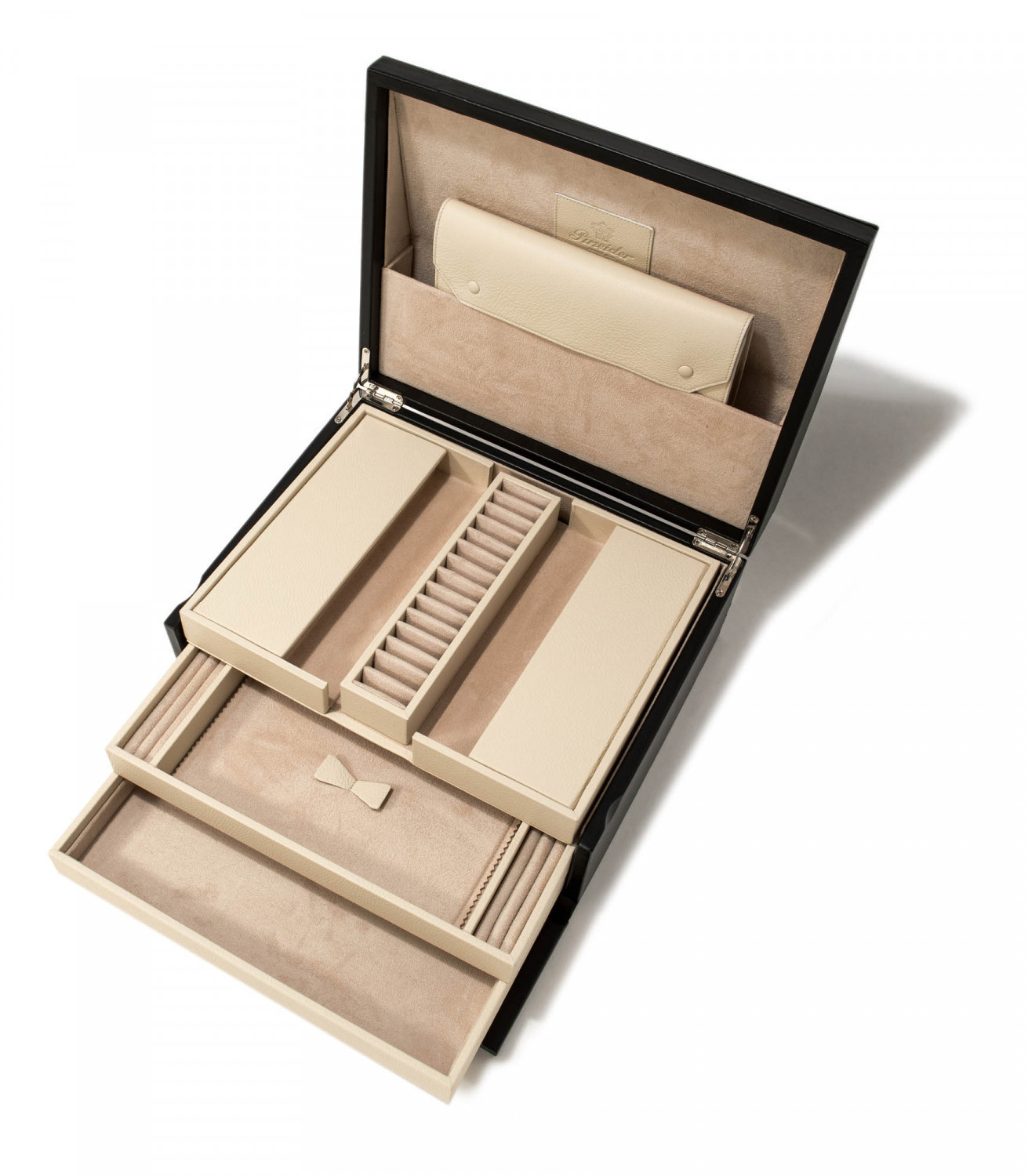 Passion Box Watch Case
For watch lovers, Pineider has created the Passion Box Watch Holder Box, a jewelry box specially designed carefully to preserve your treasures while giving them the right aesthetic value. Our exquisite and elegant jewelry box case represents the perfect blend of craftsmanship and sophistication. Masterfully crafted using only the finest silky-textured calfskin leather and featuring a delicate soft suede lining, this casket will sublimely enhance the beauty of your beloved watches. The capacity to hold up to 14 watches is the ultimate expression of functionality and elegance, while the removable clutch, designed to store small valuables, adds an extra touch of sophistication.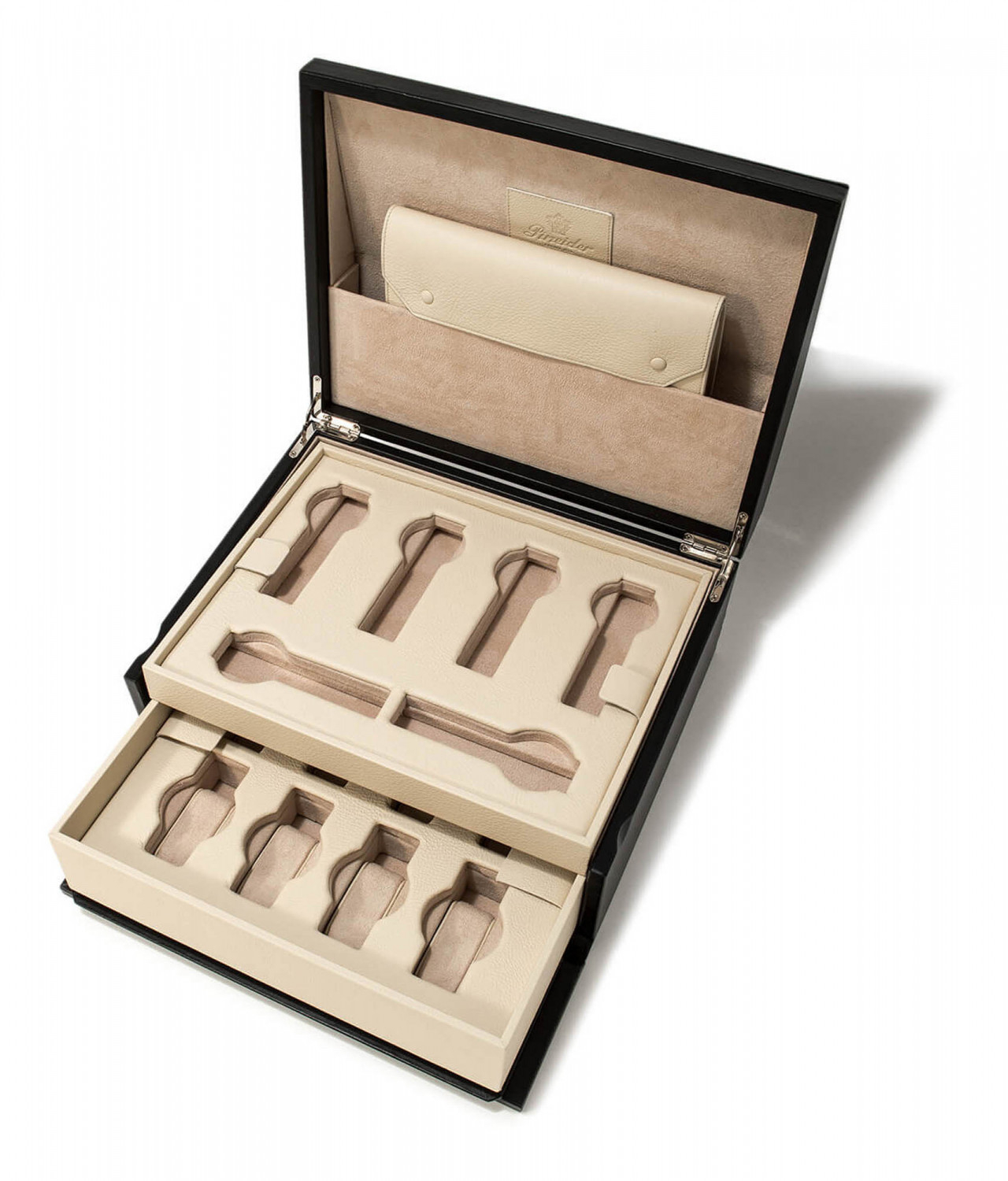 Pineider X Carolina Bucci Secret Safe Book
If you want a jewelry box with a unique personality and original design, you cannot fail to opt for the Pineider X Carolina Bucci Secret Safe Book. This sumptuous jewelry box takes the shape of an antique book with timeless charm, but inside it hides a secret space where you can carefully guard your most precious items. The soft brown leather cover with embossed texture is a true tribute to craftsmanship, while the inner compartment, lined with rich blue velvet, lends a touch of unparalleled elegance and sophistication. Choosing the Pineider X Carolina Bucci Secret Safe Book means giving your jewelry an original and playful storage solution, keeping it hidden in plain sight with the utmost discretion and style.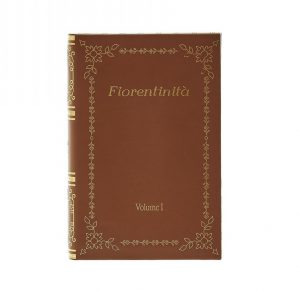 Pineider X Carolina Bucci Passion Box
The sumptuous Pineider X Carolina Bucci Passion Box represents the excellence of the art of Italian craftsmanship, and has been expertly designed to house and guard your most prized pieces in a beautiful setting of luxury and style. Made from the finest brown calfskin leather, and a refined blue velvet lining, this jewelry case features two drawers and three removable trays, designed to store watches, bracelets, rings and ornaments in an orderly and functional manner. Perfect for your travel needs, this luxury jewel box comes with a removable velvet travel pouch and a mirror, completing the sleek and elegant design of this box.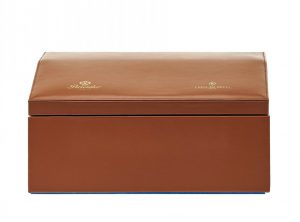 Leather storage box by Pineider
Pineider offers a wide range of leather holders, featuring elegant and personalized designs. 
Below, we present some examples of how Pineider has transformed leather holders into unique accessories with timeless appeal:
Desk Box Set
The precious workmanship of the materials of the highest quality, performed by the best craftsmen, gives life to the Desk Box Set, an ideal solution for storing everything you need on your desk. This high-class product is distinguished by its essential and clean design. Inside, a fine wood combines with the elegant genuine leather exterior, creating a product of extreme strength and sophistication. The Passion Box in smooth palmellato calfskin is distinguished by its lightness and functionality, making it even more precious thanks to the exclusive metal hardware.
Franzi leather storage box
The Franzi Leather Storage Box with its essential and refined design is made of fine leather that gives it a sophisticated look in every respect. The use of high-quality wood makes it extremely durable, while the microfiber lining, firmly sewn to the base, ensures maximum protection of your accessories. This container is the ideal choice for storing your items in style and order.

Available colors:
Black

Serpentine Green

Navy

Mocca
Franzi Leather Storage Box
If you want an object with a refined and elegant aesthetic, the second Franzi Leather Storage Box is an unparalleled choice. Its essential design concept lends a timeless beauty that can deliver an unparalleled style experience. A fine wood interior stand, covered with soft, premium leather, gives the box an added feeling of luxury. The firmly sewn microfiber base protects the contents from scratches or abrasions, ensuring excellent storage of the contained accessories. Because of its practicality, the box is an ideal solution for keeping your valuables safe and tidy.
Serpentine green franzi leather storage box
The sophisticated Serpentine Green Fine Leather Storage Box, enhanced by its clean, essential design, brings timeless elegance to any room. The premium wood frame, expertly upholstered in fine leather, features a firm microfiber lining to ensure maximum protection for your valuables. Perfect for storing your precious accessories in a neat and organized manner, this refined box is a must-have addition for those who desire a sophisticated and distinguished lifestyle.
Personalize your favorite jewelry box
Customize your jewelry boxes or leather storage boxes with Pineider for a personalized touch of elegance. Our selection of jewel boxes and jewelry boxes offers a range of unique and sophisticated designs, each with the ability to be customized to meet your individual tastes. Our experienced artisans will work with you to create a personalized jewelry box or jewelry box that suits your specific needs and helps you keep your valuables neat and secure. To customize your jewelry box or casket, please contact our customer service department at eshop@pineider.com. 
Conclusion
In summary, Pineider offers a wide range of jewelry boxes, from classic caskets to luxurious leather creations, each responding to different styles and tastes. Thanks to the high qualification of our craftsmen, every detail of our leather jewelry boxes is taken care of to ensure a perfect blend of functionality and elegance. Choosing a Pineider jewelry box or glove box means opting for a high-end item made with fine materials and unparalleled craftsmanship. We are convinced that our products will add a touch of elegance and style to any room, giving it an aura of uniqueness and sophistication.