In this article, we will explore Pineider's best ballpoint pens, characterized by exquisite design and exceptional elegance. All Pineider pens are made in Italy, with meticulous attention to detail and the ability to be refilled, ensuring a superlative writing experience. In addition, our ballpoint pens make a highly prestigious gift option suitable for any occasion.             
Jump to:
The best elegant ballpoint pens
For writing enthusiasts, Pineider offers a selection of elegant ballpoint pens that catch the eye with their exclusive design. Below, you will find some recommended models:
Avatar UR Demo Ballpoint Pen
Pineider's Avatar UR Demo ballpoint pen stands out for its eye-catching aesthetics, use of high-quality materials, and a wide range of available colors. Made with innovative Ultraresin, this pen offers exceptional impact resistance. Its transparency allows you to admire the inner mechanism and the remaining ink level. In addition, the presence of the veretta is a tribute to the city of Florence, while the clip is inspired by the feather, the symbol of the ancient writing instrument. In addition to its aesthetic appearance, the Avatar UR Demo pen also has advanced features that ensure smooth and comfortable writing.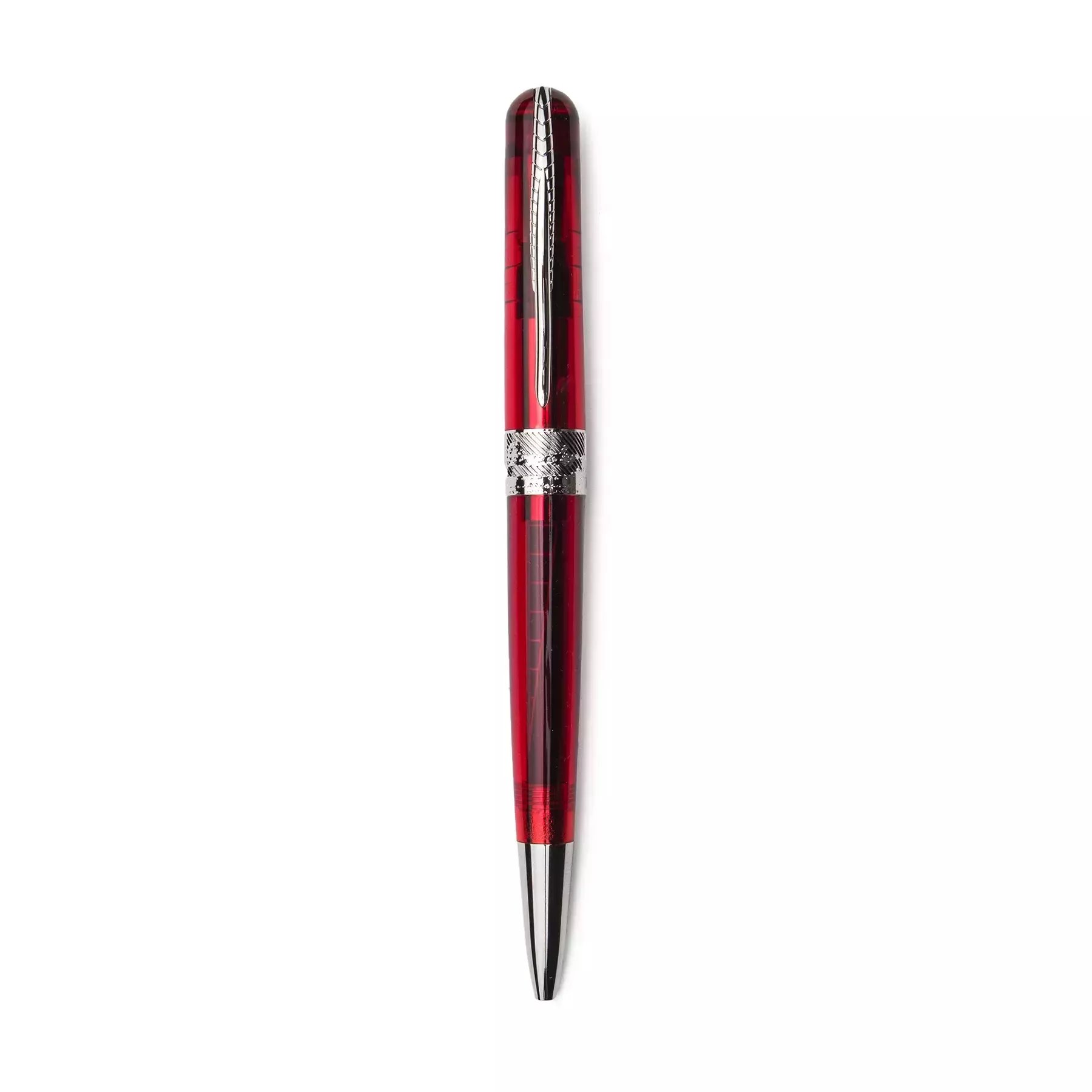 Available colors:
Wine Red

Clear

Amber

Sky Blue
Avatar UR ballpoint pen
The Avatar UR ballpoint pen is the perfect combination of elegance and functionality. Its sophisticated construction and selection of materials lend a touch of class, while its performance is sure to satisfy even the most demanding. Made from fine Ultraresin, a combination of resin and mother-of-pearl, this pen shines intensely and offers superior shock resistance. The presence of the veretta featuring the Florence Skyline is a tribute to the deep connection between the city and Pineider. With the Avatar UR ballpoint pen, you will enjoy a classy writing experience and timeless style that will captivate you from the first use.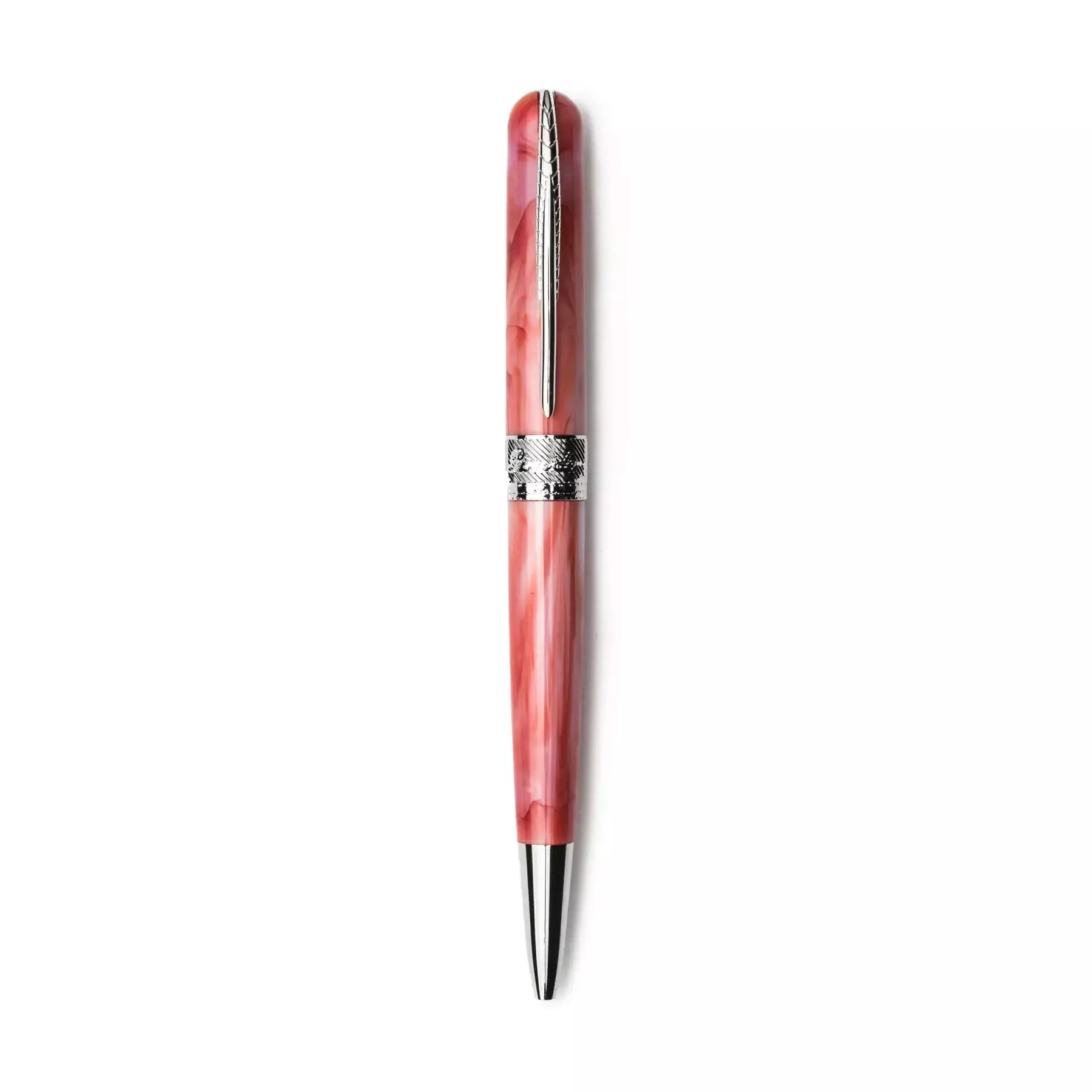 Available colors:
Angel Skin

 

Devil Red

Graphene Black

Riace Bronze

 

Abalone Green

 

Neptune Blue
Arco Fire Fox ballpoint pen
The Arco Fire Fox ballpoint pen is characterized by its handcrafted construction, combining layers of red and tan celluloid. Through the turning process, the overlapping layers emerge, revealing the material's natural iridescence and transparency. The magnetic clasp and palladium metal components complete the assembly. This model blends modern style with timeless design, standing out with its black/orange color and high-quality finish.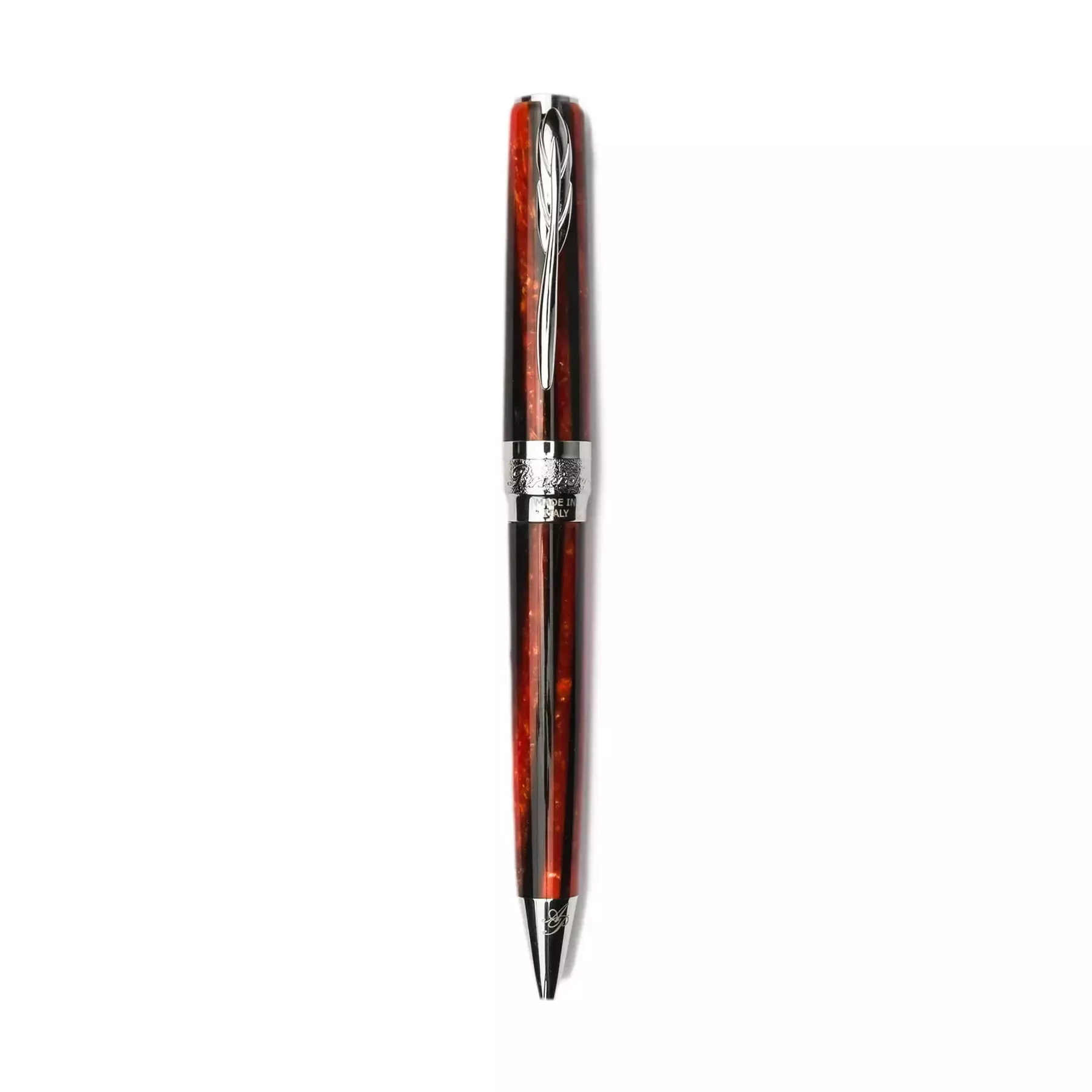 The best ballpoint pens as gift ideas
If you are looking for a special gift for someone important, Pineider offers a selection of luxury pens that will not disappoint. Here are some recommended options:
Avatar UR Black Glossy Ballpoint Pen
This model embodies an elegant and bold style, ideal for those who appreciate sophistication. The glossy black finish adds an exclusive touch while maintaining a flawless writing experience. The Avatar UR Black Glossy ballpoint pen is made with high-quality Ultraresin, which imparts outstanding impact resistance. The magnetic closure and palladium metal parts complete the sophisticated design.
Alchemist Ballpoint Pen
The Alchemist ballpoint pen stands out as a true gem for art and design enthusiasts. With the introduction of Zeolite, a unique element in the world of pens, this creation becomes even more special. Thanks to an innovative formula incorporating more than 40 percent pure Zeolite and a low-pressure printing technique, this pen boasts a velvety surface and extraordinary durability. It combines aesthetic elegance with technological innovation, offering an exceptional writing experience.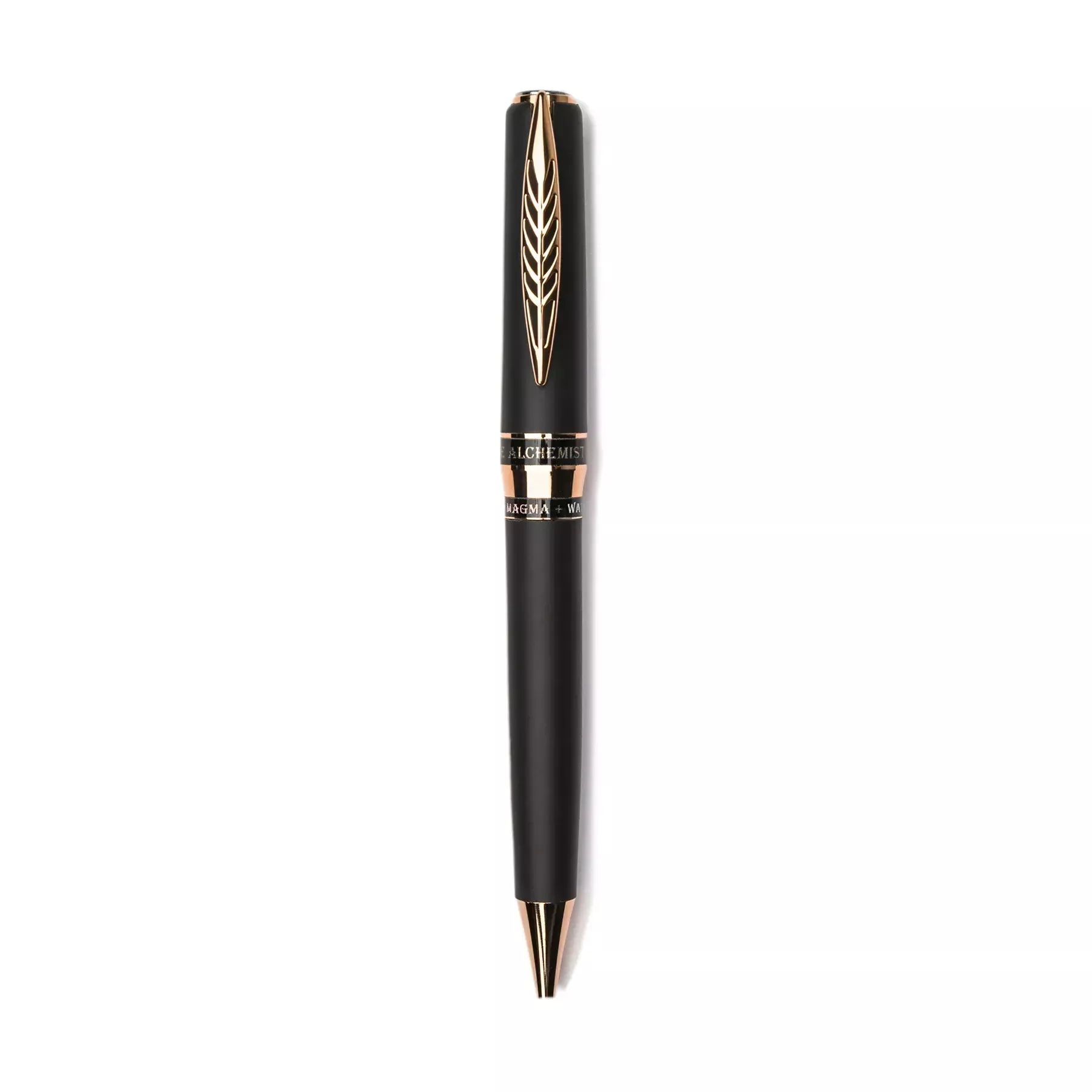 Available colors:
Stromboli Black

Kilauea Blue

Krakatoa Green
La Grande Bellezza Rock Ballpoint Pen
La Grande Bellezza Rock is a model that represents a classic Pineider collection, featuring a vibrant selection of turned resin colors that blend seamlessly with its elegant black trim, creating an extremely alluring effect. The nib, carefully crafted from No. 6 size steel, offers a flawless writing experience. In addition, this pen is equipped with a practical converter filling system, which makes using ink extremely easy.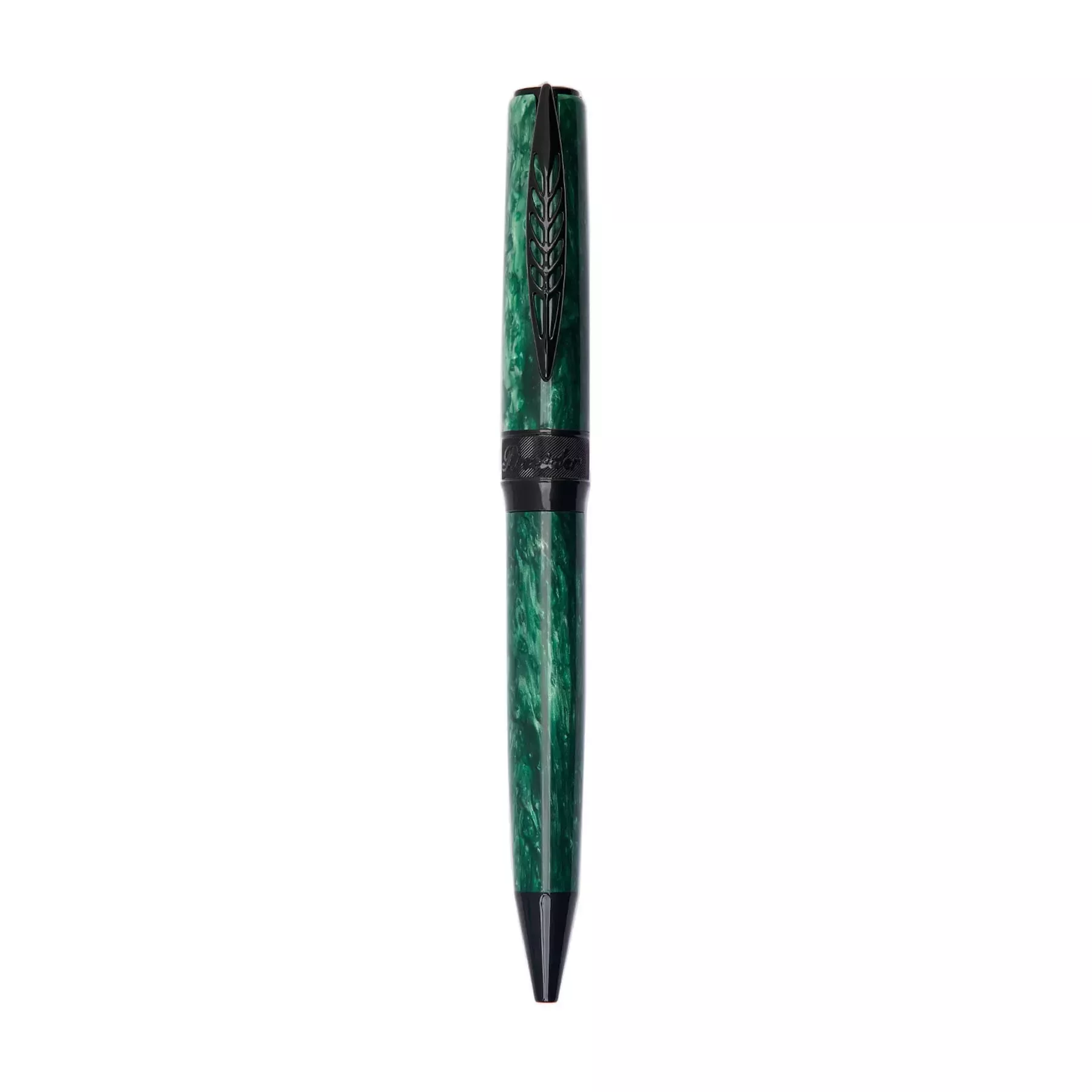 Available colors:
Gray

Blue

Yellow

Red

Brown

Black Palladium

Black Knight

Green

Turquoise

Black Prince
Conclusion
In conclusion, Pineider's Italian ballpoint pens are a symbol of sophistication and quality. Whether you are looking for a classy gift or want to enhance your writing experience, these pens will meet your expectations. Choose a Pineider pen and let your writing express itself with style and elegance. Pineider not only offers ballpoint pens, but also other personalized pen options, including our fountain pens and rollerball pens, so you can find the model that perfectly fits your needs and create a unique, tailored writing experience.