As Hungarian psychologist Mihaly Csikszentmihalyi wrote, creativity is like "a flow of consciousness, a state in which a person becomes completely absorbed in an activity for their own pleasure and delight, during which time flies and actions, thoughts, and movements follow one another incessantly."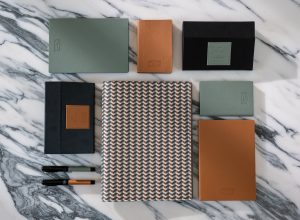 We all know how rewarding and fulfilling it is to engage in a creative activity that we are passionate about. Whether it's writing a story, developing an idea, drawing, designing, or immersing ourselves in the study of a subject, the exercise of creativity is like navigating a constant current with dedication. It's a moment when inspiration unfolds, embracing unpredictability and complexity.
The importance of creativity extends beyond the individual. Its innovative power also influences society as a whole and contributes to cultural evolution. Every new idea, art form, or discovery carries the potential to transform the world we live in. When we cultivate our creativity, we invest in our personal development and simultaneously enrich the society we inhabit.
That's why when the iconic elegance of Poltrona Frau® meets the craftsmanship and sophistication of Pineider's essential design, the result is an entire collection comprising different objects, all aimed at rediscovering the pleasure of writing.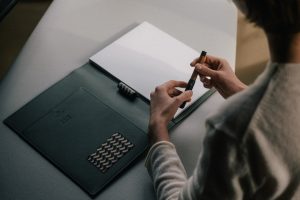 We encourage you to dedicate time to your creativity. Find a space in your day, perhaps before starting your daily activities or before going to bed, to explore what excites you. Write, draw, express yourself freely. Find your flow of consciousness and let your mind break free from constraints and rules. Creativity is an authentic and personal form of expression, and every voice matters.
Remember, allowing time for creativity means embracing the unpredictable, nurturing curiosity, and nourishing your soul. Be bold, be open to novelty, and let your creativity manifest in its full magnitude. Writing becomes an act of defiance, a reclaiming of uniqueness. By gripping a pen, we expose ourselves to the risk of loss, dedicating ourselves to the certainty of never again. And this decision, rebelling against the mechanism of seriality, corresponds to authentic luxury.
Discover the entire Pineider X Poltrona Frau collection and immerse yourself in the pleasure of writing.