The fountain pen is a valuable and delicate writing instrument that requires special care to ensure maximum performance. Regular cleaning of your Pineider fountain pen helps to preserve its durability and maintain the quality of your writing. In this guide, we will show you how to clean your Pineider fountain pen with the utmost care. 
Jump to: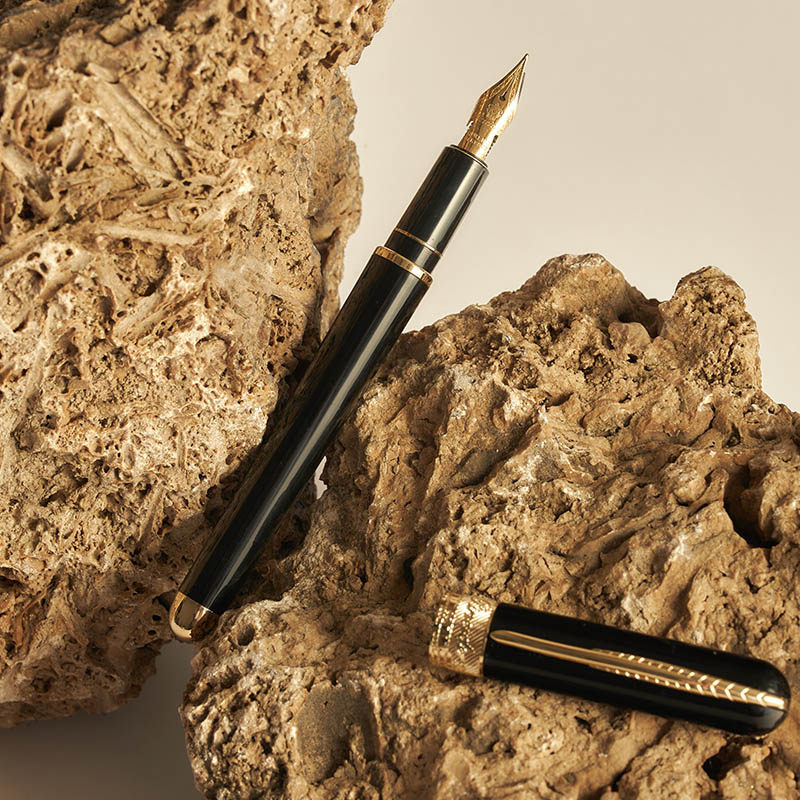 How to clean the nib
To clean your fountain pen nib, start by removing the cartridge or converter and disassembling the pen. Use a soft, clean cloth to gently blot the nib and remove any ink residue. You can also use a stick with a little warm water to clean the inside of the nib. Be careful not to clean it with too much force, as this may damage it.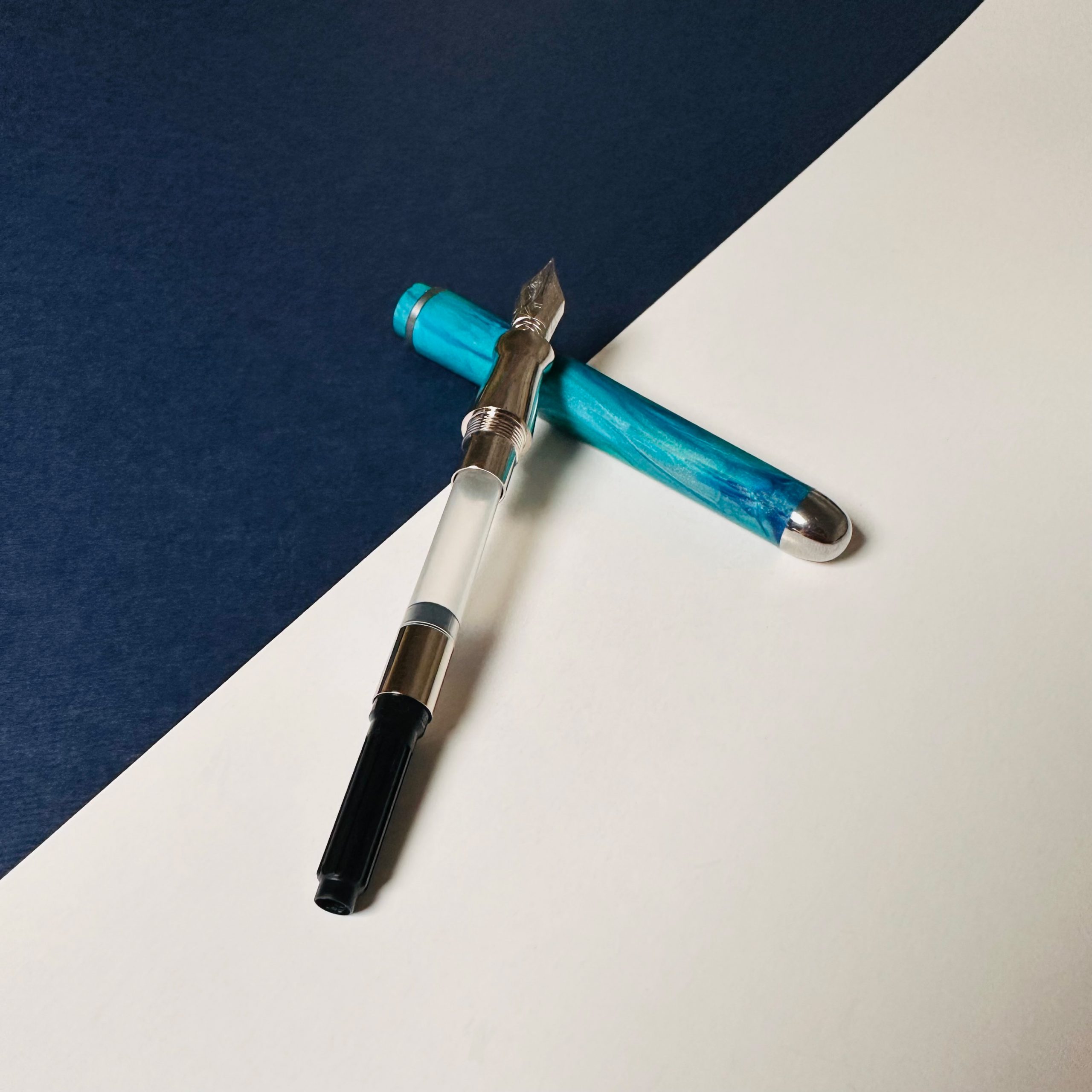 In the case of encrusted ink deposits, we recommend soaking the nib in a mixture of water and vinegar, in the proportion of 250 ml to 5 ml, overnight. This procedure will allow the liquid to break down the ink agglomerates without doing any damage to the prized fountain pen. Afterwards, it is suggested that the nib be left to air dry overnight, placing it upright on a paper towel to absorb its moisture.
How to clean the plunger
For proper cleaning of a pen with a plunger filling system, only clean water should be used. To do this, you will need to remove the nib along with the cartridge or converter, and soak the tip of the nib in cold water. Next, you will need to gently press the plunger down and allow the water to flow through the pen, without the use of detergent. It is advisable to repeat this process until the water is clear. Finally, it is important to be sure to dry the pen thoroughly after cleaning it.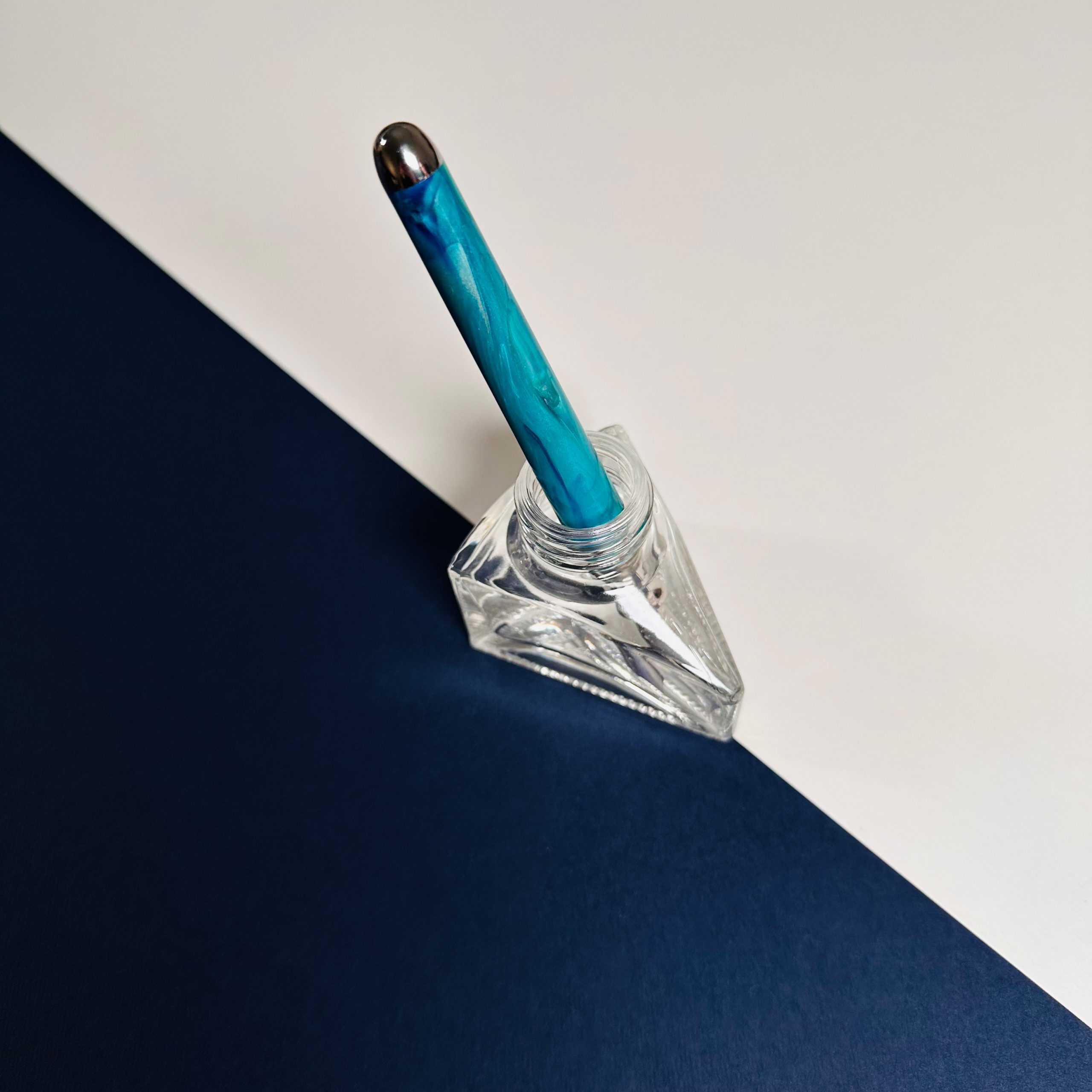 How to clean a cartridge fountain pen
To clean a cartridge fountain pen, you will need to remove the empty cartridge and thoroughly rinse the inside of the pen with warm water to remove any ink residue. It is critical to allow the pen to dry completely before inserting a new cartridge.
In case you wish to use an ink of a different color, it is advisable to clean the pen with warm water after removing the previous cartridge. Alternatively, you can opt to use a converter, which will allow you to inject ink directly into the pen. In this case, you will need to clean the nib and plunger as previously described.
How to clean the exterior
To clean the exterior of the pen, it is important to note that the different types of materials used in the construction of a fountain pen require different cleaning techniques. For example, if your beautiful pen is made of silver, it will be necessary to use a specific polishing product, accompanied by a gentle cleaning cloth, in order to ensure maximum shine to this elegant metal. Should your pen be decorated with fine engravings, a silver brush should be used to clean every detail and groove.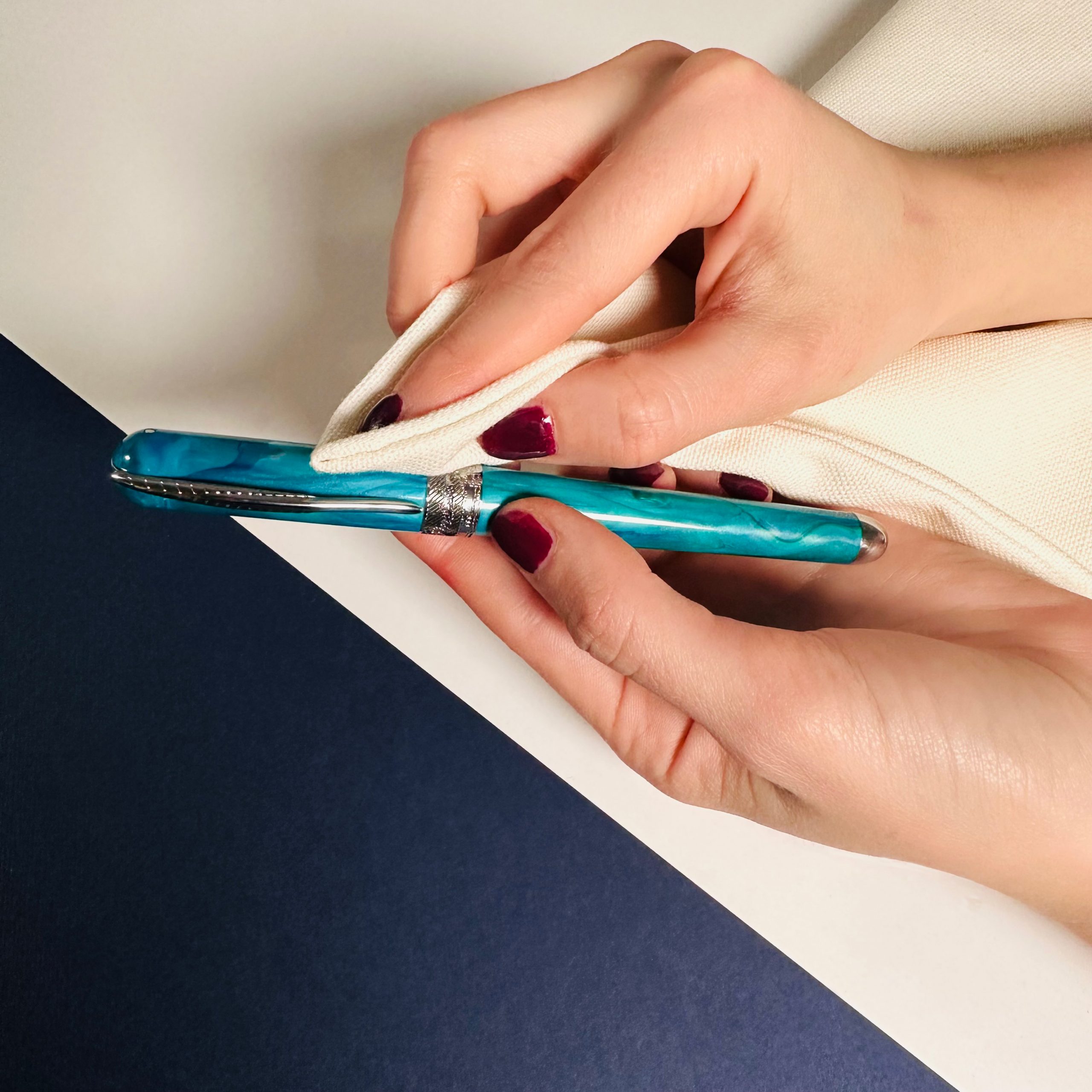 As for hard metal finishes, such as platinum, gold or titanium, we recommend that you use a soft cleaning cloth in order to avoid any scratches or damage to the finishes of this valuable material. In any case, whether for celluloid, enamel or resin fountain pens, we recommend that you use a gentle cleaning cloth in order to keep their precious beauty intact over time. Be careful not to use alcohol or harsh chemicals that could damage the pen. 
Conclusion
By following our tips, you can clean your Pineider fountain pen safely and effectively, preserving its beauty and performance at the highest level. Always remember to treat your pen with care and store it in a safe place when not in use to preserve its beauty and elegance. With regular cleaning, your Pineider fountain pen will be with you in writing for years to come, offering smooth and accurate writing whenever you need it. Don't forget that a well-maintained fountain pen can become a real treasure, passing from generation to generation. By following our cleaning and maintenance instructions, you can ensure that your Pineider pen will always remain a treasured object, both aesthetically and functionally.