Graduation is a moment of triumph and accomplishment, a milestone in every individual's education. It is a celebration of the hard work, dedication and commitment put into achieving an ambitious goal. In this context, choosing the perfect gift is of significant importance. Pineider personalized pens, a symbol of style and elegance, stand out as one of the finest and most suitable options to commemorate such a special occasion. 
In the following, we will present the best 10 personalized pens to give as a graduation gift. Each of these pens embodies the excellence of Italian craftsmanship and, with the option of personalization, becomes a tangible symbol of the milestone achieved and the path taken. Celebrate the graduate's success with a gift that combines elegance and intrinsic value, making the memory of this day unforgettable.
Best personalized graduation rollerball pens
Pineider rollerball pens are an elegant combination of style and practicality, ideal for those who want smooth and comfortable writing. When it comes to choosing a meaningful graduation gift, a personalized rollerball pen proves to be a classy option, capable of leaving a lasting impression and accompanying the recent graduate in his or her future achievements.
Avatar UR de Luxe Gold Finishes Rollerball
This exclusive rollerball pen from Pineider is a true work of art. Made with gold finish and Ultraresin, a resin and mother-of-pearl compound specially developed for Pineider, it offers a smooth and comfortable writing experience. Its elegance, shock resistance, brilliance and the ability to personalize it with the graduate's name make it a unique and prestigious gift.

Available colors:
Forest

Angel Skin

Devil Red

Graphene Black

Riace Bronze

Abalone Green

Neptune Blue
Modern Times Rollerball Pen
With its sleek, contemporary design, the Modern Times Roller Pen from Pineider will catch the eye of anyone who uses it. Inspired by the silhouette of the pioneer jet plane fuselage with a triangular cross-section and carefully beveled corners, this pen features exceptional ergonomics and a truly unique aesthetic style. Smooth writing and the ability to personalize it make it an ideal gift to celebrate a graduate's success.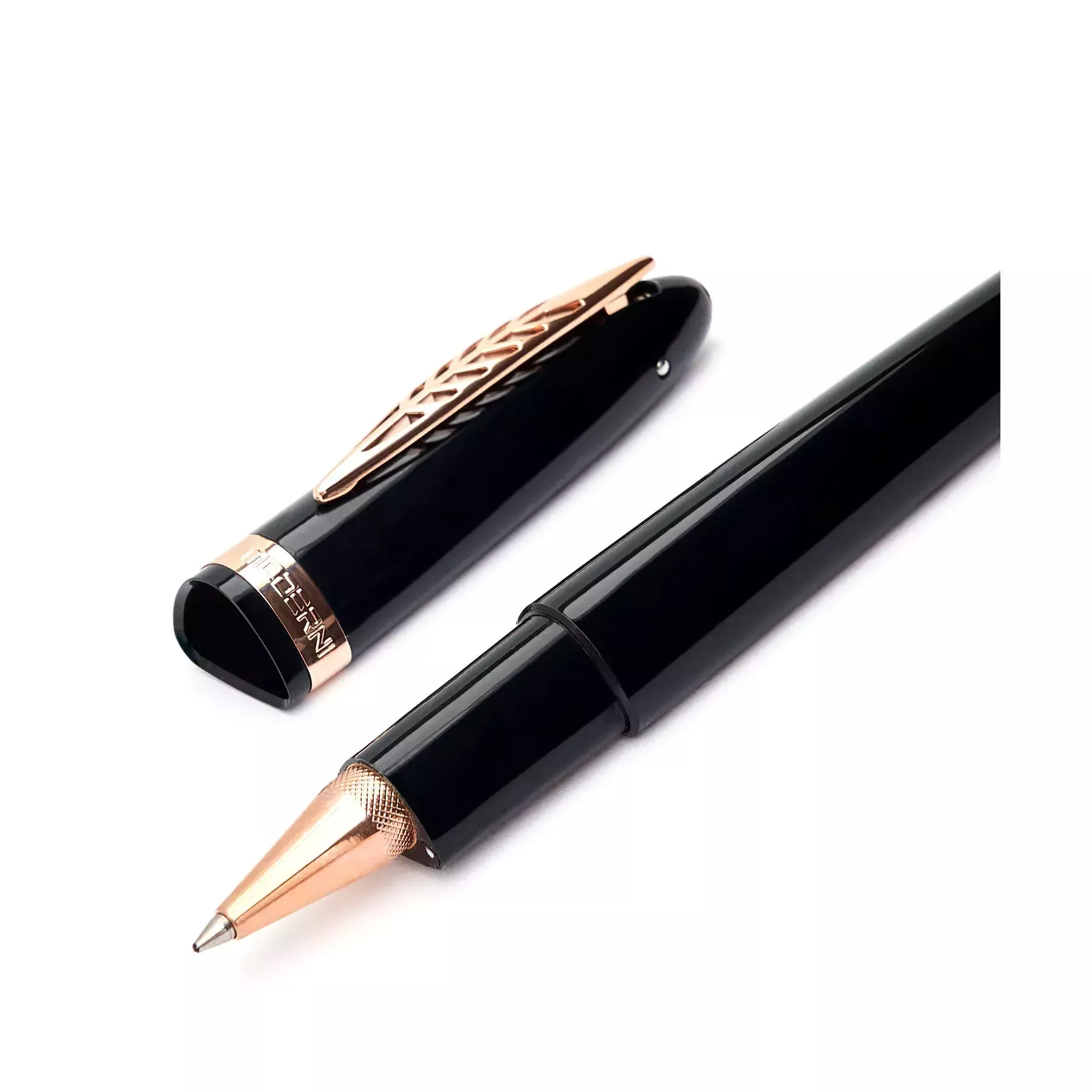 Available colors:
Black-Rose Gold

Black-Palladium

France Racing Blue-Black

Italy Racing Red-Black

British Racing Green-Rose Gold
Avatar UR Demo Rollerball Pen and Black Trims
Pineider's Avatar UR Demo rollerball pen represents a perfect blend of elegance and innovation. Made of Ultraresin, which makes it impact resistant, its transparent part allows you to admire the intricate inner mechanism, while the black trim adds a touch of sophistication. Don't forget to personalize this pen to create an exclusive and precious graduation gift.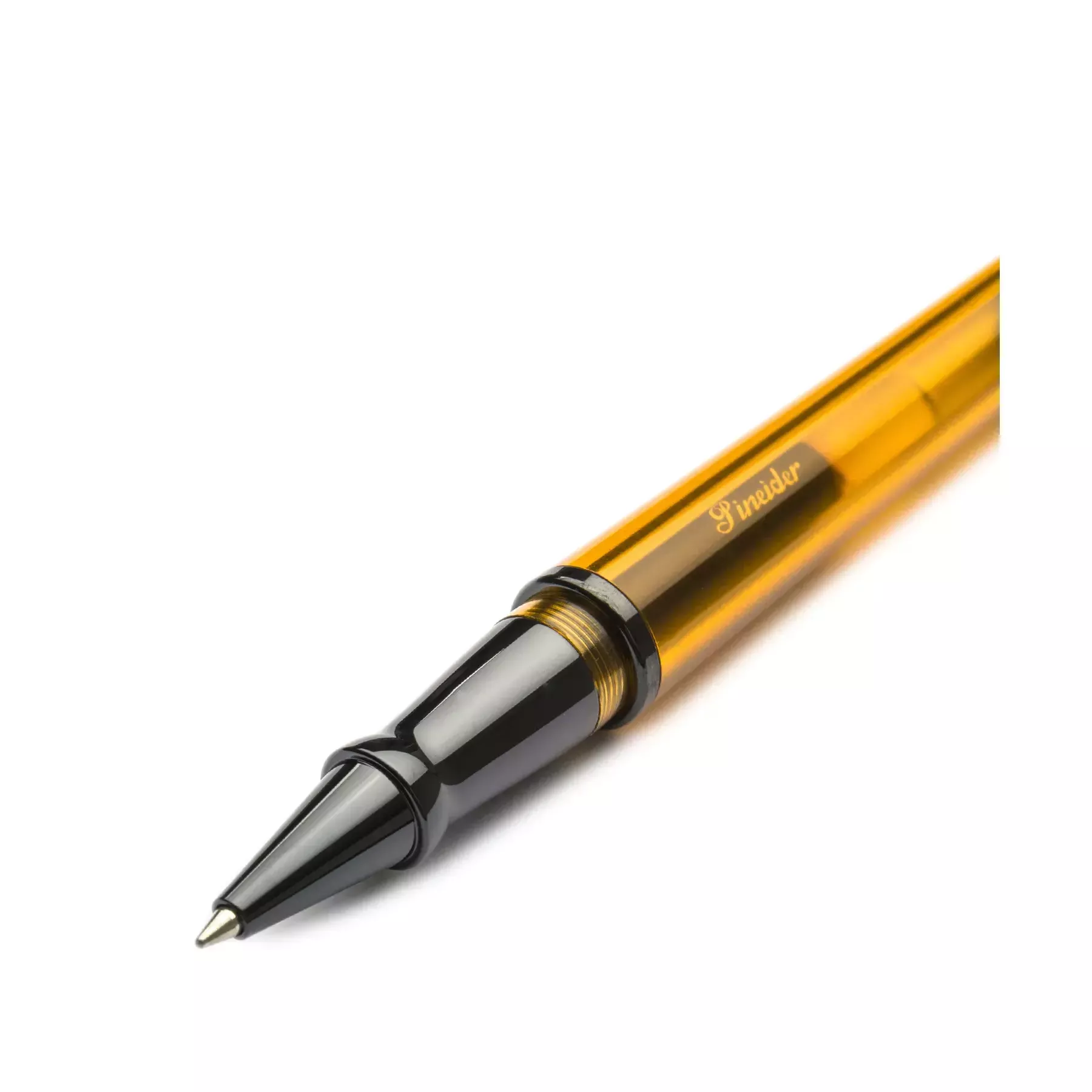 Available colors:
Wine Red

Ice Blue

Fume

Clear

Sky Blue

Lemon

Mint

Amber
La Grande Bellezza Forged Carbon Rollerball Pen
If you are looking for an extraordinary gift for a graduate who is passionate about technology and modern design, this exclusive rollerball pen is the ideal choice. The synergy between Pineider and Carbon Dream has resulted in a one-of-a-kind masterpiece, crafted with the artistry of Forged Carbon. An authentic work of art, this rollerball pen is part of a precious limited and numbered edition, and will be made even more exceptional by the personalization that will make this regal gift unique and unforgettable.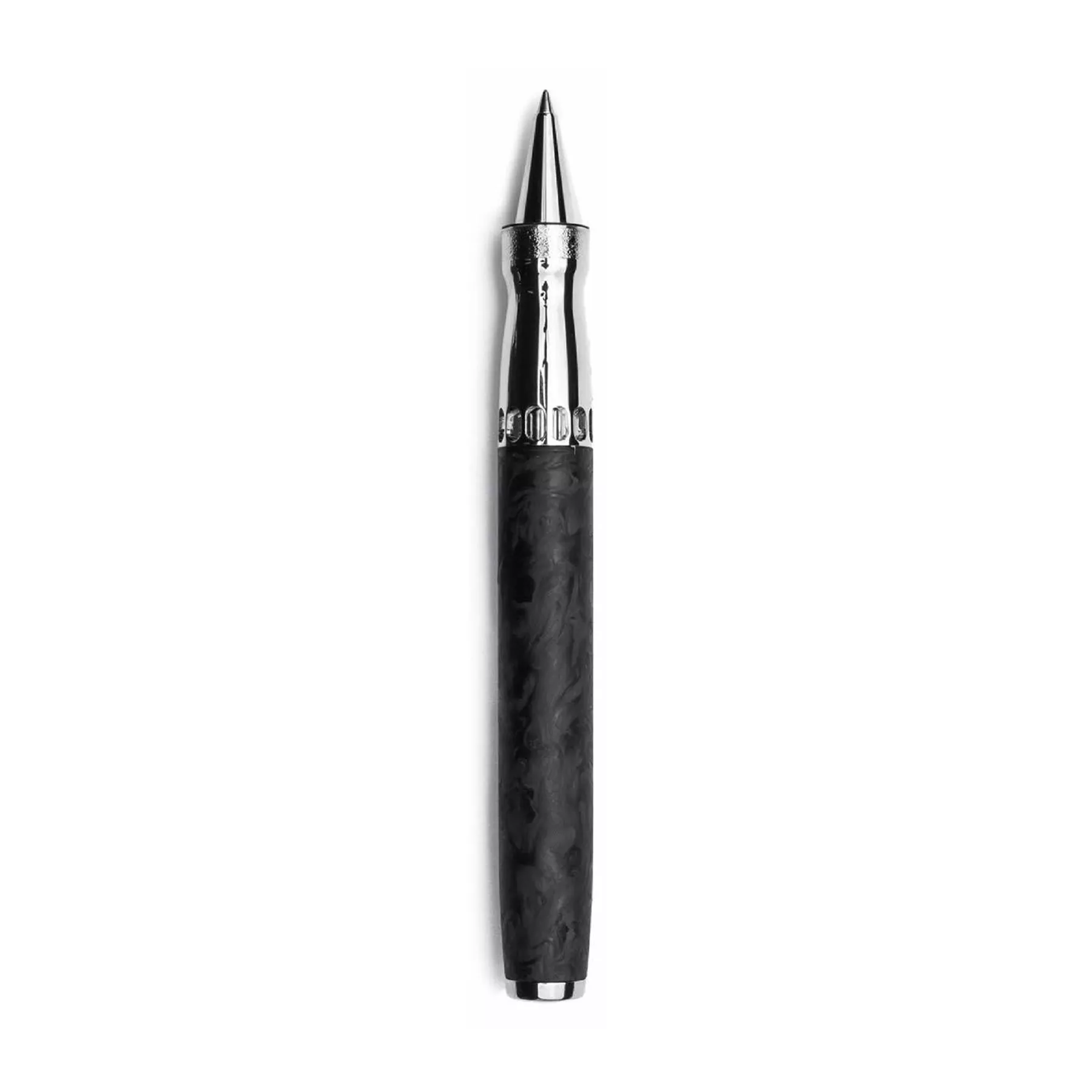 Available colors:
Best personalized fountain pens as graduation gifts
Fountain pens represent the essence of the art of writing, with a touch of Italian sophistication and tradition. These writing instruments are especially appreciated by those who enjoy the nostalgic charm and precision of calligraphy. Gifting a Pineider personalized fountain pen at graduation means giving a precious and refined object, a symbol of elegance and class.
Arco Oak Fountain Pen
The Arco Oak fountain pen, a fine limited edition, draws inspiration from a warm, refined color that is distinctive to fine resin pens. This unique material, called Arco, is the result of layering shades of dark brown and light brown, skillfully interwoven with gold and mother-of-pearl glues. Side observation of the pen reveals a fascinating arcuate effect, from which it gets its name. However, what will make it a true masterpiece is the possibility of personalizing it with the graduate's name, turning it into an unforgettable gift.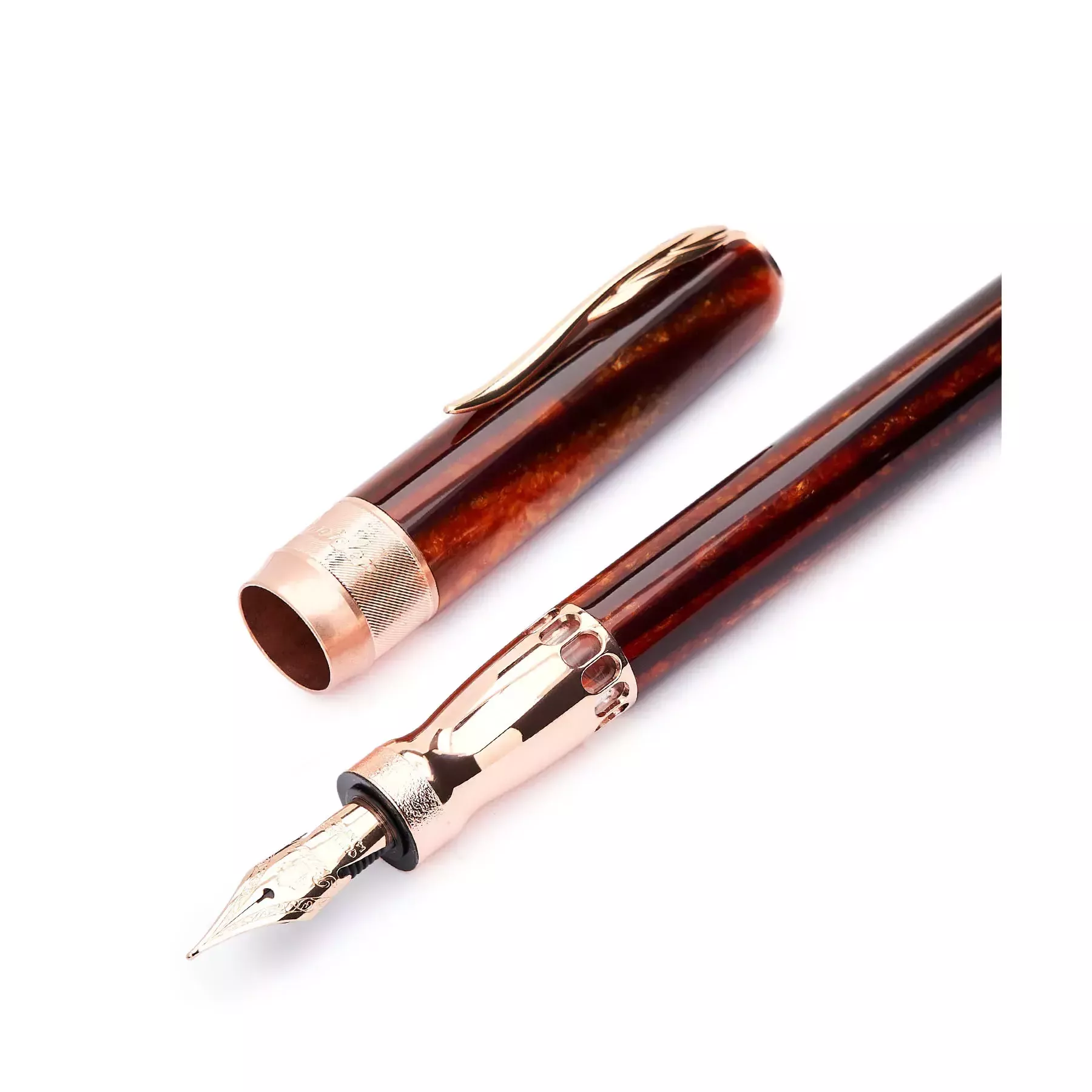 Available colors:
Rock Fountain Pen
For graduations, the personalized Rock fountain pen is a precious treasure to be treasured forever. An excellent choice, bringing back to market a timeless classic from the Pineider collection with its eye-catching colors in turned resin. The harmonious blend of shimmering hues juxtaposed with deep black finishes offers a stunning effect. The No. 6 steel nib ensures an excellent writing experience. This precious pen features the converter filling system for smooth and satisfying use. The luxury packaging with paper and refill accessories further enriches the experience of owning such an elegant and refined item.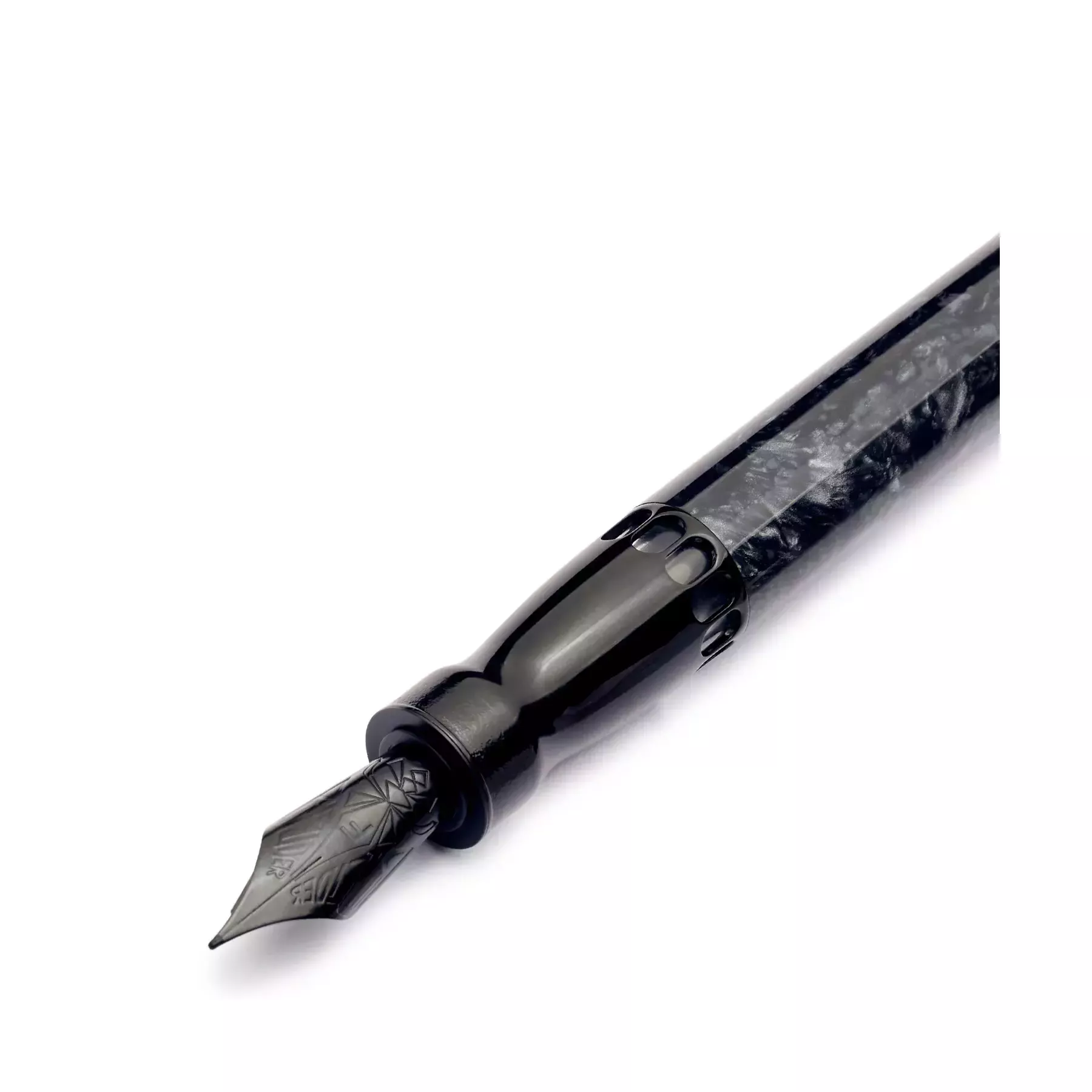 Available colors:
Red

Yellow

Blue

Gray

Black Knight

Black-Palladium

Black Prince

Turquoise

Green

Brown
Avatar Touch Down Fountain Pen
The wonderful Avatar Traveler Touch Down fountain pen is the fruit of an ambitious vision: to enrich the prestigious Avatar family of pens with a system that combines efficiency and fluidity in writing. With it, you will no longer have to compromise while traveling or fear unpleasant ink smudges. Thanks to our ingenious innovation, you will have total control over the ink reservoir, allowing you to open and close it whenever you wish. This extraordinary fountain pen comes with the prestigious Pineider Clip and a personalized band. Undoubtedly, a perfect customizable graduation gift, a symbol of style and prestige that will accompany the recent graduate on his or her journey of success.
Available colors:
Forest

Clear

Graphene Black 

Neptune Blue

Devil Red
Best personalized ballpoint pens to give as a graduation gift
Ballpoint pens are the perfect choice for those seeking a gift that is versatile, practical and always appreciated. With their simplicity and reliability, these Pineider luxury pens are ideal for everyday use and suit every writing style. Personalized with care and attention, they become a special and functional gift that will forever remember the moment of graduation. 
Arco Oak Ballpoint Pen
Pineider's Arco Oak ballpoint pen represents a true masterpiece of craftsmanship. Arco, similar to the fountain pen, is a limited edition, inspired by the distinctive color of resin pens. The Arco material is composed of several layers of dark brown and light-brown shades, expertly interspersed with gold and mother-of-pearl glues. Refined finishes turn it into a classy gift for a special graduate.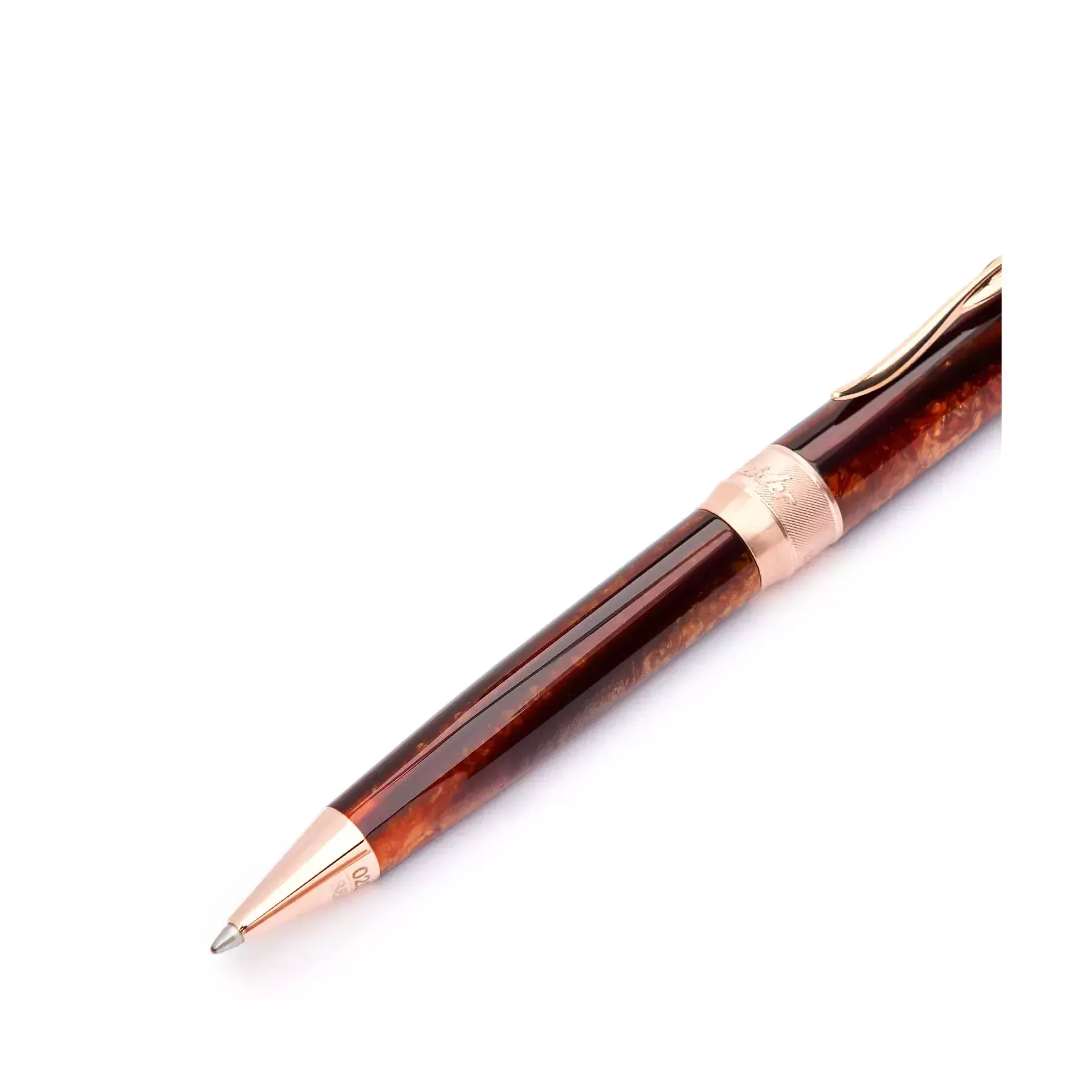 Available colors:
Avatar UR Matt and Black trims ballpoint pen
With its modern, minimalist design, this ballpoint pen from Pineider is an ideal choice for a stylish and functional gift. Made of fine Ultraresin, this Avatar UR Matt and Black trims ballpoint pen is distinguished by its incredible shock resistance and the brilliance of the material. The magnetic clasp and palladium metal parts add further refinement to this precious writing instrument. Aesthetically, the veretta is a tribute to the connection between Pineider and the magnificent city of Florence, a symbol of Italian excellence and style.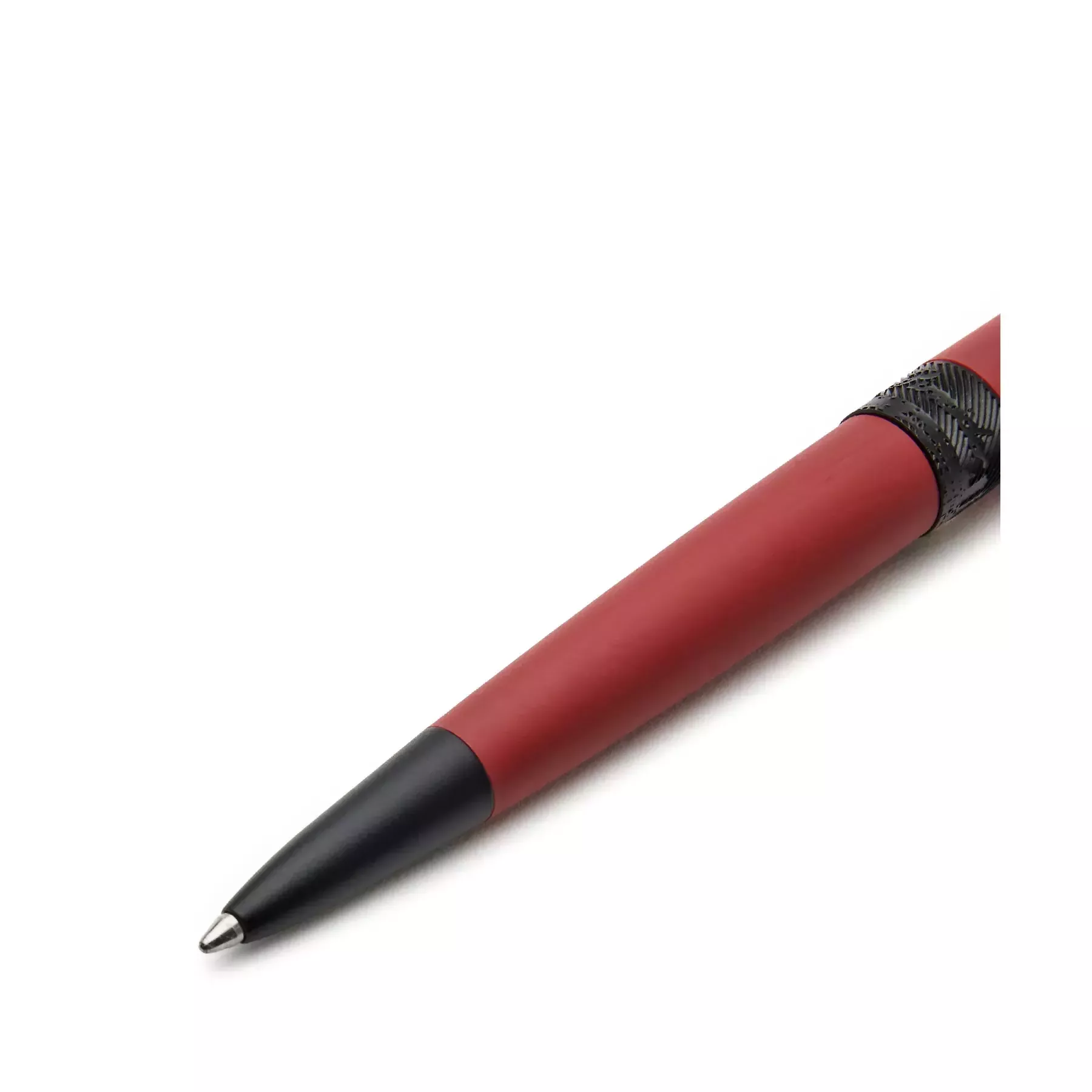 Available colors:
Strawberry

Black

Military Green

Ice Blue

Mango

Lapis Blue

Cherry

Mint

Stone
Arco Desert Beetle Ballpoint Pen
The stunning Arco Desert Beetle ballpoint pen is a unique creation made by combining layers of dark brown and light-brown resin. Thanks to the turned workmanship, the magic of the overlapping layers emerges, revealing the natural iridescence and transparency of the material. If you are looking for an exclusive and trendy gift, this ballpoint pen from Pineider is an ideal choice. Its unique color and customization options turn it into an unforgettable gift for a special graduate.

Available colors:
Conclusion
Personalized pens are a symbol of elegance and sophistication, perfect for celebrating the graduation of a loved one. Pineider's rollerball, fountain and ballpoint pens represent the excellence of Italian craftsmanship and the uniqueness of a custom gift. With the ability to personalize each pen with the graduate's name, these pens become an unforgettable memento of this special day. Choose one of these top 10 personalized pens to give as a graduation gift and give a piece of Italian history and style to someone who has reached such a significant milestone.